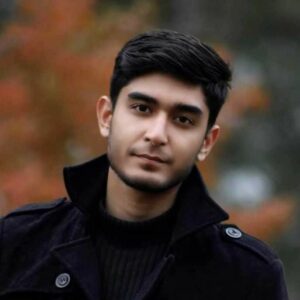 Latest posts by Asad Mehmood
(see all)
Hi, fellow gamers and blockchain enthusiasts. I'm Asad and this time around I'm back with another review of a unique NFT game. First of all, a little about me. An avid multi-platform gamer, blockchain fanatic, and anime lover, so far, I have hoarded a lot of unique and creative experiences in my short life of two decades.
Much like everyone else in the space, my first interaction with blockchain technology happened back in 2009. However, at that point, I didn't bother getting my head into the intricate cryptography and complex algorithms on which the concept was founded upon.
My real journey in space started in late 2020, a little before when NFTs and cryptocurrencies became popular. My journey started with a curiosity that turned into research, an experimental investment, some massive profits and losses, and a gaming guild.
My personal interest lies in the implementation of blockchain technology within the Gaming, Art, Music, and Entertainment industries. However, I see its potential within many other sectors as well.
Games have been an integral part of my life, much like anime, games have played a key role in my upbringing. I have learned thousands of lessons, hundreds of skills, and a million other things from games. From basketball, board games, card decks, consoles, and computer games to handhelds and mobile games, I have always appreciated a variety of gameplay.
Combining these two passions of mine into one has led me from playing almost every NFT game on the internet to establishing my own NFT gaming guild. With all that said, in this article, I'll be sharing my experience playing the Sandbox. Now, without further ado, let's dive into the content.
So, What Is The Sandbox?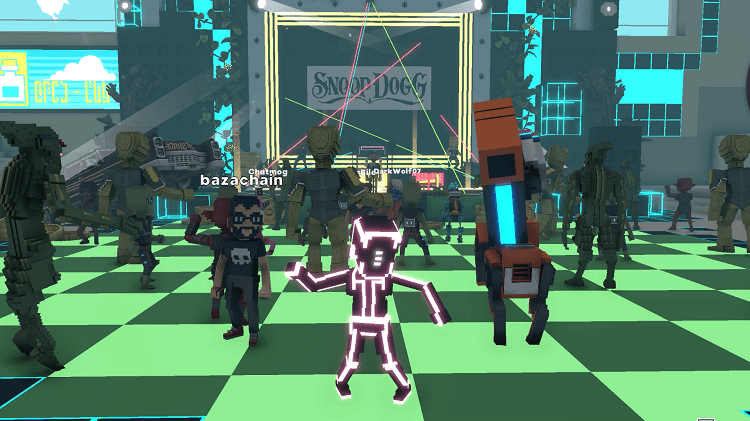 Imagine, you are a lover of online gameplay, MMORPGs, and city-building games. Imagine, you are an artist looking for chances to breathe life into your imaginations. Imagine, you are a game developer looking forward to bringing your dream game into life.
Now, imagine a unique romance between all that you just imagined, a virtual universe with unlimited possibilities. A massive multiplayer online gameplay, where you claim and own your property and build your dream world upon it.
A unique utopia where you can create art in the form of unique characters, mystical creatures, and mountainous structures, and breathe life into them all. That's what the Sandbox is, or at least what it plans to be in near future.
It's All About Creating Your Own Story!
The Sandbox in itself does not have a pre-defined story. Instead, it builds upon the basis of games like Minecraft, where the players create their own stories. However, there are some key elements that the Sandbox stands for.
These elements include true digital ownership, protection of digital copyrights of creative work, creation of a world and economy that is managed and defined by its players, virtual freedom, infinite experiences, and interoperability.
The Sandbox at its core has always been a game about world creation. In the early titles, you used to play as a god-like entity with several abilities to terraform the world, put different creatures in, let them form settlements only to destroy them with creative hazards.
This theme is someone carried into this latest blockchain-based title as well. The 2D pixels have become 3D voxels, and the creative freedom has been expanded upon for players to create and implement their own unique creations and experiences in a joined metaverse.
Personally, I have always loved the idea of a world simulation game, where I could be in control of all major elements. One can say it's a man's hunger for power, though I like to enjoy it as an artist having the brush and all the colors available to me so I can truly pour out my imagination into something inspiring. A true representation of my pensive mood.
Gameplay: Create, Own, Play, Earn, and Govern!
Now, enough about the non-existent storyline, let's talk about the actual gameplay. The Sandbox has only launched its limited Alpha Season 1 so far. As of writing this article the servers are once again closed and advertisements for Alpha Season 2 are on site. I'll share my review based on the 18 different areas and gaming experiences that we got to interact with within Alpha Season 1.
In the recent decade, MMORPGs have seemingly just vanished from the surface of the globe. Most of those spots have been taken by addicting mobile gatcha games, Nth sequel of FIFA, and billions of MOBA games like League of Legends, DOTA 2, Mobile Legends, Fortnite, PUBG, so on and so forth.
In this rush for quick games and short matches, the MMORPG spirit just started to fade out. I miss those immersive worlds where I would sink hours into a game with my avatar that I would proudly show off as my depiction inside the game's world.
Blockchain games have brought that spirit back to life for me, and the Sandbox echoed it throughout its gameplay. You can look up video gameplay of the game on YouTube no issue, this review article is more about my personal experience playing it and how I enjoyed it.
For me it felt like combining the creative freedom of Minecraft minigames servers, the narrative of the classical Sandbox: Evolutions, and Roblox into one while adding the financial solutions of the blockchain technology to the mix.
The Sandbox gameplay features creative incentives for creators to let loose their imagination and create flamboyant assets and immersive experiences. Through the blockchain technology, it lets creators truly own these assets, which adds another layer of personalization.
For players, it promises infinite gameplay experiences with replayability at its core, the Sandbox metaverse will be created and defined by the creators and players that own it. The game rewards players with SAND, giving them another incentive to polish their skills and compete for greatness in their adventures.
At the end of the day, only time will tell what kind of experiences and assets the community would build and how real-world economics would play into them. After all, the last thing we want is to go back to an unfair pay-to-win cycle in the gaming industry.
However, I believe the User-Generated Content being at its core, the Sandbox metaverse has the potential to thrive for a long time. I feel positive for the game's future and look forward to seeing the kind of metaverse the Sandbox will become.
The New Retro: 3D Pixelated Voxels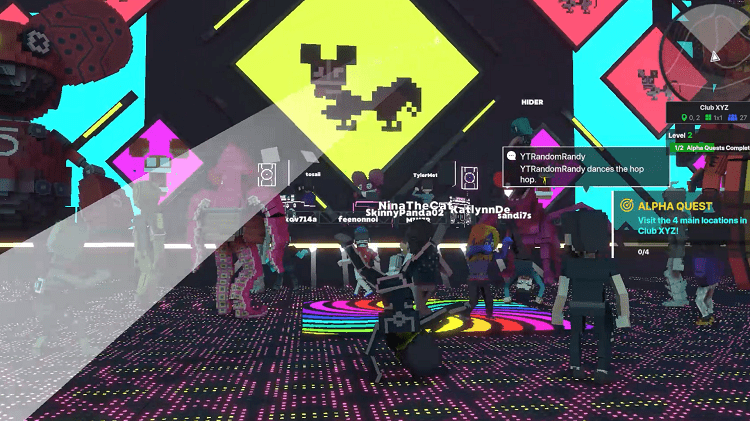 The Sandbox has an iconic voxel-based art style. It's not as blocky as Minecraft, nor as smooth as Roblox, rather it sits somewhere in the middle with good enough room for detailing on the designs. Judging only from the Alpha Season 1 gameplay, I would say the game has some nice aesthetics, something that can be considered the new retro the old 2D pixel arts.
On the flip side, I do believe that by going for a voxel-based design, the game has automatically blocked the way in for potentially millions of players. I can understand it from the fact that for 10 years I didn't touch Minecraft just because I saw its blocky visuals.
At a time when I was playing GTA San Andreas and looking forward to the insane real-world-like gameplays of Red Dead Redemption and GTA 4, Minecraft with its conservative take on the graphics didn't really help me pick up the game. The thing that did finally pushed me to pick it up was the creative and constructive freedom around which the game was built.
I believe due to its visuals and art style, the Sandbox might become a hard pick for many in the future, as gameplays continue to become more and more 4D. With that said, I do acknowledge the appeal of voxel-based aesthetics that the game features.
UI: A Fine Clean Experience
User Interfaces are one of the gameplay defining factors for any game. A complex UI can make the game window look crowded and lack clearness. A too basic UI can make it difficult and tedious to do the simplest of tasks. That's why a perfect balance is always needed for smooth gameplay.
From my experience, I would say the Sandbox has done a well enough job on the UI. It's a fine clear experience! The helpful mini-map, translucent quest bar, a chat bar that does not bother your gameplay, the unique guiding markers in the world, simple stat bars, and fun emotes and actions toggle menu, all of these have been successfully implemented into the UI without crowding the screen and coming in the way letting you immerse yourself into the metaverse.
Replayability: How Much Can You Play Before It Gets Bored?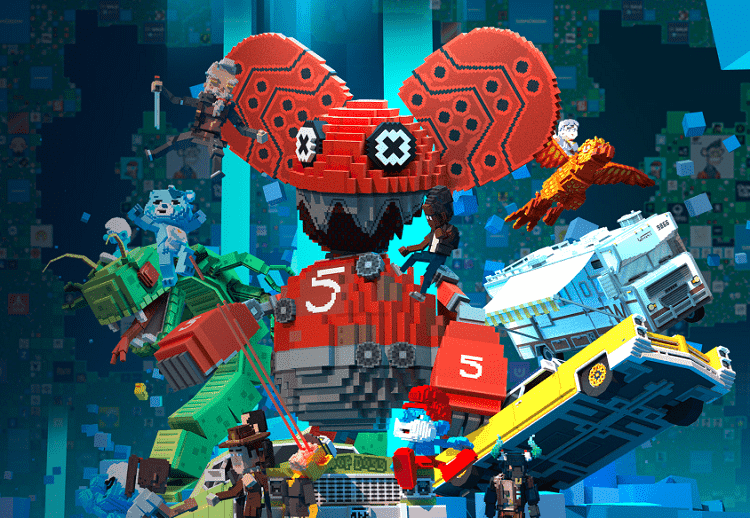 I believe replayability is at the heart of the Sandbox. It's a game where you can create infinite new experiences and enjoy endless user-generated content.
Let's not forget that the Sandbox metaverse is not limited to the gaming experiences on LANDs. Instead, it is comprised of the ASSETS and Game Creator tools, the trading marketplace, and then the limitless experiences within its online space.
The Sandbox stands for a world where you can come and create new things when you get bored of older ones. With all that in mind, I believe that the Sandbox has the potential to be a game where you can sync tons of hours to build up an avatar, a structure, and an empire, much like the old MMORPG days.
However, only time will tell what the future holds. The potential is there, but it's heavily dependent on the creative skills of the community that owns, plays, and builds upon it.
Overall Pros and Cons
Pros
Endless opportunities. It's not just a game, it's a metaverse where you can create, own, play, earn, and govern.
Decentralized peer-to-peer trading of in-game earned and created assets.
Blockchain allows assets to be shared between users for collaboration.
Creators can fully monetize their assets without fear of unfair fees or fraud due to blockchain's record-keeping technology.
Promotes collaborative creations by effective automatic revenue sharing features.
True digital ownership and copyrights protection of creative digital assets.
Ownership is not tied to a game, rather with your assets that you may create, earn, win, or purchase.
Creative authorship is immutable.
Cons
The voxel-based art style might not be to everyone's liking.
Might suffer from people looking at it as an investment rather than to enjoy the gameplay.
Potentially, can lead to an unfair and unhealthy pay-to-win-based gameplay.
Similar NFT Games like The Sandbox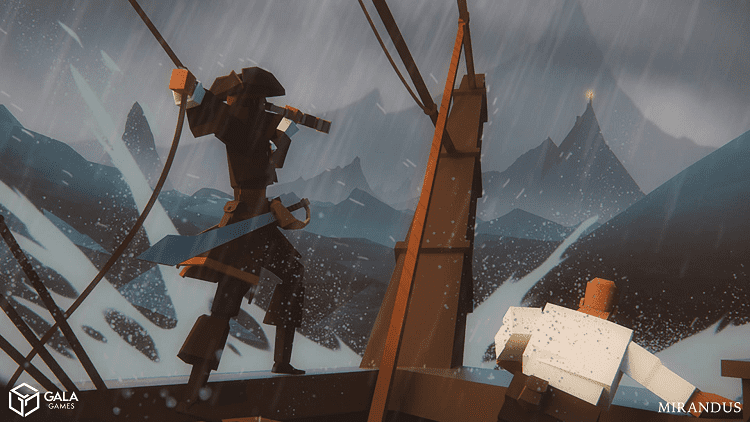 The Sandbox is a decent experience-filled metaverse with infinite creative opportunities, artistic potential, and fun and profitable gameplay. However, the Voxel-based art style might not be your thing. Or maybe, you are looking for something with a more traditional MMORPG experience in the NFT Gaming space.
To sate your hunger, here are some similar published as well as upcoming titles in the NFT MMORPG genre that I would recommend to check out.
Mirandus
Decentraland
Big Time
Avalon
Nine Chronicles
Project Quantum
Frequently Asked Questions and Answers
People are often intrigued by some specific questions regarding the topics that I write about. So here are some frequently asked questions about the Sandbox and my answers to them.
Question: Is the Sandbox legit?
Answer: Yes! The Sandbox is a totally legit metaverse project led by PIXOWL and Animoca Brands. The integrity of the project can be linked to over 165 renowned individuals and brands who have partnered to make it a success. They have partnered with the likes of The Walking Dead, SnoopDogg, Adidas, and Samsung NEXT. Their partnership profile further extends but is not limited to the following:
• South China Morning Post
• Avenged Sevenfold
• Richie Hawtin
• The Smurfs
• Hell's Kitchen
• Roller Coaster Tycoon World
• Deadmau5
• Atari
• Care Bears
• Polygon Studios
• Galaxy Interactive
Question: Is Sandbox Play-to-Earn? Can You Earn Money From It?
Answer: Yes! The Sandbox is a blockchain-based NFT game with several Play-to-Earn features. In the metaverse of the Sandbox, you can purchase digital property, build unique experiences on them or create interactive assets that can be put within these spaces.
Ultimately, owners can monetize their experiences by setting up entry passes, tickets, or shops within the game where other people can come and shop for items using the SAND token. These experiences may include games, live comedy shows, music concerts, and more.
Players can play these games to earn SAND and NFT rewards which can be used in the metaverse as well as traded on P2P exchanges for real-world money!
Question: How Big is the Sandbox Metaverse Map? And How Many LANDS Are There?
Answer: The entirety of the Sandbox metaverse is absolutely massive with an area of over 1,534 square kilometers. To bring it into perspective, the largest GTA map is featured in GTA 5, which has a total area, including the sea, of 75.84 square kilometers.
The Sandbox metaverse has a total of 166,464 LAND plots, each a perfect square, 96 meters in length, and similar in width. From these, 123,840 LANDs (74%) are available for the general users to purchase and build upon, the remaining 26% is held by The Sandbox to hold special events and held in a reserve to be distributed to partners, creators, and gamers as rewards.
Final Thoughts: Is it Bussin' or Disgustin'?
Verdict Score: 8/10
Playing the Alpha Season 1 brought my hopes back up for the future of the project. I believe we are at the beginning of creating something great as players, creators, and adventurers. I loved exploring everything from the Alpha Hub to the ends of the Central Town in Season 1 and am looking forward to what they have to offer in Season 2.
On a final note, I would give the Sandbox a score of 8/10. Why so high? It's because I believe it is something with massive potential. Why not 9 or 10? Because it is still something with locked potential and only time will tell how that is utilized. Perhaps, soon, we can look back at this guide and see how the game fulfilled our expectations.
With all that said, I will say the Sandbox is Bussin'! Hope this review was helpful to you all. Thanks for reading so far. I'll see you soon again with another experience-filled article.
For more interesting reading check out: