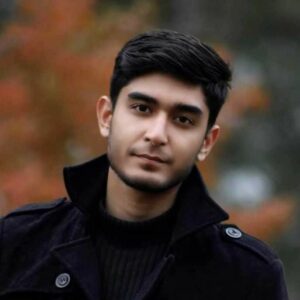 Latest posts by Asad Mehmood
(see all)
Hi fellow players, investors, and intrigued researchers. I am Asad, and today, I will be sharing my honest thoughts and review about Axie Infinity. But before we dive in, here is a little about me.
Like most of us, 2nd gen NFT gamers, I learned about Axie Infinity in maid-2021. At the time, I was near finishing my research about what NFTs are and their potential. I had also just started my crypto investment journey then. Note that my research on blockchain technology as a whole was already underway for a decade at that point.
Playing games, watching anime, and reading manga are three of my most beloved activities. Followed by writing and researching, among many other things. All these passions of mine have changed my life for the better at one point or another.
For me, Axie Infinity brought with it some nostalgic feelings and memories. The memories of collecting Pokémon Trading Cards, playing Pokémon Leaf Green and Fire Red on Gameboy, and enjoying the artistic style of old Studio Ghibli Movies. All of which I cherish a lot.
I already knew what NFTs were. And I was aware of the paradigm shift that began with their popularization. Axie Infinity was leading the charts in the industry.
And it combined so many elements that I loved within itself. It was a no-brainer, I hopped on the bandwagon, and so far, it has been an adventurous journey with many ups and downs, literally.
I will be writing this review based on my 7+ months of experience playing the game. In addition to that, I will also share my opinion based on my decade-long blockchain journey. Now, without further ado, let us dive into the content.
Axie Infinity: A Metaverse with Infinite Experiences
Axie Infinity made its debut in the NFT gaming market in early 2018, a time when NFTs were still a rarity compared to today. It was promoted as a game where you can collect and own in-game NFT monsters, breed them, form teams, battle with them, and earn crypto tokens.
The story of Axie Infinity is told in the world of Lunacia, sacred land that draws mystical powers from the moon. The vision behind the project was to create an immersive metaverse for Axies and their owners. A world where they can enjoy an infinite number of experiences, hence the name Axie Infinity.
The game was built using blockchain technology with decentralization at its core. Sky Mavis, the company behind Axie Infinity, opened the gates for developers to create their own unique experiences in Lunacia for Axies. User-generated content will keep the game fresh and ever-evolving. 
This vision conveys the message that Axie Infinity aims to become a game by the community, for the community. Its survival, growth, governance, and maintenance are all in the hands of its community.
I am assured of its longevity, with decentralization and user-generated content at its center. The game is evolving, and so far, I like the direction it is moving towards. Both, as a game, as well as a metaverse.
In the end, only time will tell what we, as the Axie community members do. What we build, what we destroy, what we keep, and to what we say bye. Whatever the case may be, I am excited to see the kind of world Lunacia will become and the experiences that it will offer.
Battle V2: A Turn-Based Monster Battler
Axie Infinity is about creating an infinite number of experiences for players. But, currently, the gameplay is quite limited. Despite that, there are a lot of new updates and gameplay upgrades planned for this year. So, we have hope.
But, in this article, I will be strictly speaking about what the game has to offer today. Battle V2 changed the game to a monster battler. In that regard, It is kind of like old-school Pokémon games. If you are a fan of turned-based games like Gameboy titles and trading card games, then you would enjoy playing Axie Infinity as well.
Being a player, you can collect different kinds of Axies. You can breed them to expand your team. You can complete maps in the Adventure mode, and you can test your skills against other players in the Arena.
From an investment point of view, you can flip Axies on the official market. You can breed more Axies to sell, you can play the game to earn SLP, or you can lend them and begin a scholarship program. This makes the game a lucrative investment.
I have done both of these. I joined the game as an investor and then enjoyed it due to its gameplay. However, there are many caveats to this dual nature of the game. It can become tedious, repetitive, and feel like a burden if you focus too much on playing for profits. I suggest you remember that it is a game first and a business later.
There are certainly places where the gameplay needs balancing and patching, but that can be said for any game in the world. Overall, I would say the game is a good time killer. On a scale of 1 to 10, its gameplay is a solid 6. But it has the potential to grow to 8 with planned updates.
Alpha to Origin: From Artistic 2D to Enchanting 3D
Let us talk about visuals, graphics, and art style. Axie Infinity has popularized its cartoony chibi art style with its exponential growth last year. I like it. I would say it looks professional and is quite refined. However, it has its limitations being a 2D game.
But this is changing, and we recently got a sneak peek of the Land gameplay and art style updates. Along with that, we have the Battle V3 art style upgrade. I love both the new 2D models and the 3D ones created for the Land gameplay.
I can not wait to see my braided furry Plant in 3D! Without a doubt, Axie Infinity is among the games with better art styles on my list. It is not a AAA 3D title yet, but that is a keyword given how young the game is.
The User Interface: A Clean yet Incomplete Experience
Let us move on to the UI now. Axie Infinity is not just a game. It also consists of the Axie marketplace, the Ronin wallet, and the Katana DEX. Axie Infinity consists of the whole Ronin ecosystem. Thus, we must account for them when speaking about the user interface.
However, I believe you all are here to hear about the game strictly, so here it is. The UI in the game is pretty clean. The main interface is clean and artistic. It is easy to navigate and simple to use. But there have been some bugs that take some points away from the whole experience.
Besides that, it is still among the better ones that I know of. But when it comes to the battling UI, it requires an upgrade. The interface fails at tracking important information. Players have to remember how much energy the enemy might have and how many cards are there in their hands. Doing this math each turn makes the game less fun and unnecessarily complex.
For me, this lack of intractability with the UI during battles is a bummer. It makes playing the game life-draining at times. I am eagerly waiting for the game to be updated.
Replayability: Short Matches, Fast Battles, and Ranks!
Replayability and longevity are at the center of the vision behind Axie Infinity. After all, it is about creating an infinite number of experiences for Axies and their owners. But, currently, in terms of gameplay, there are very few and limited options.
With that said, the current battling system is still a golden cut above the auto/idle battling system that the game first launched with. The current battling system of the game is called Battle V2 and is built upon its Battle V1. It offers short, fast-paced matches.
In my opinion, Axie Infinity has a great replayability. One can easily play 10-15 matches without feeling an hour or two pass-by. It is also well adjusted for mobile devices, which adds to its replayability.
Axie NFTs, Cryptocurrencies, Coins, and Tokens
Well thought out and planned tokenomics are a necessity for the long-term survival of any NFT game. Axie Infinity has been the target of many people because it let the price of its main in-game utility token fall to the ground. In its defense, the team didn't think the game would grow so large so soon.
Currently, the Axie Infinity ecosystem makes use of the following fungible tokens and cryptocurrencies:
Ethereum (ETH/WETH)

Axie Infinity Shards (AXS)

Smooth Love Potion (SLP)

Ronin Token (RON)
While the non-fungible tokens list is made up of:
Axies

Eggs

Origin Tokens

MEO Tokens

MEO II Tokens

Land

Land Items
You can read more about these tokens and what they are used for in their whitepaper. In short,
Wrapped ETH is used to purchase Axies from the official Axie marketplace website.

AXS is the governance token of the game. It is also required for breeding Axies to make new ones.

SLP is the utility token of the game. This is what you earn when you play the game. SLP is also used in breeding Axies.

RON is planned to be the central token of the whole Ronin Sidechain ecosystem, which comprises the Ronin Wallet, The Katana DEX, and the Axie Infinity ecosystem.
As for the NFTs in the game,
Axies are the main monster NFTs that are required to play the game. Axies are small, cute, strong, and come in many colors and breeds.

When a new Axie is born, it is inside an egg. Once the egg matures, it hatches into a unique Axie NFT.

Origin, MEO, and MEO II Tokens are special limited NFTs that can be used to mint a special limited Axie with rare and limited body parts.

Much like every other NFT game nowadays, the world of Lunacia is composed of unique NFT land plots that players can purchase, build upon, rent, or sell.

Land items are NFTs that may have special effects when placed on the land. Some Land items are also only for decorative purposes.
Pay-to-Play, Play-to-Win, Win-to-Earn, and Scholarships
Axie Infinity rose in popularity due to making waves in the eastern world by providing people a way to put food on their tables during this pandemic. Axie Infinity popularized the concept of Play-to-Earn, and for that, it will always remain a legendary title.
Nowadays, due to large minting and less burning, SLP has lost a lot of its value. Compared to its ATH, this has made the play-to-earn side of the game lackluster. In the last 8 months, the token has lost more than 98% of its ATH value!
Despite that, the game is still going strong, and with some game-changing updates planned for this year, the future of Axie Infinity's Play-to-Earn is looking bright. But then again, it is just my opinion based on my research and experience.
The scholarship system is an iconic achievement for the title. It became popular due to Axie Infinity and has now become a standard. In my opinion, Axie Infinity still has good earning potential if you are going for the long haul. I believe, with the land gameplay just around the corner (I hope), the infinite experiences will create unlimited play-to-earn opportunities as well.
Overall Pros and Cons
Axie Infinity is one of the most successful NFT gaming projects out there. However, no game in this world is totally flawless. Here are some of the most impactful pros and cons of Axie Infinity.
Pros
Native Marketplace; professional, user-friendly, and interactive ecosystem for trading all in-game assets.

Fast-paced, skill-based, competitive PvP Battles.

Native Sidechain, low transaction fees!

Native Wallet; makes storing, accessing, and transferring assets secure and efficient.

Iconic Artistic Style, I like the current 2D art style of the game. Yet I'm eagerly waiting to see the upgrade to 3D in the promised upcoming updates.

Scholarship Program, you can play and earn even without making any initial investments.
Cons
Requires a considerable investment to start. However, free-to-play is soon to be added with upcoming updates.

If you play only for profits, it can become a tedious job. This makes the game feel boring, repetitive and infuriating.

Diminishing returns, since its ATH around June/July 2021, the value of SLP is constantly diminishing, making the game unappealing to investor players.

Limited gameplay. Even though infinite experiences are the vision behind the game. Currently, it has limited options when it comes to gameplay.
Similar NFT Games like Axie Infinity
Axie Infinity may be among the most popular NFT games right now. But there is always room to try more in this rapidly growing space. The following are some similar NFT games to Axie infinity. They are built around a similar concept yet are unique in their way.
Feel free to give them all a shot. Personally, if you were to ask me for just one, I would recommend Chumbi Valley 
Cryptokitties

Chumbi Valley

Illuvium

My DeFi Pet

Binamon
Frequently Asked Questions and Answers
People are often intrigued by some specific questions regarding the topics that I write about. So here are some frequently asked questions about Axie Infinity and my answers to them.
Question: Is Axie Infinity Legit or a Scam?
Answer: Yes! Axie Infinity is a legit Play-to-Earn NFT Game. It was developed by the Vietnamese Game Development company Sky Mavis and has made big waves in the NFT gaming industry.
The game made its debut on the surface in early 2018. Since then, the company has grown exponentially, raising multiple high-value funds and amassing a company worth 3 Billion USD.
Question: Can You Make Money with Axie Infinity? If Yes, then how Much?
Answer: Yes! You can make money playing Axie Infinity. At its peak, players could earn more than $2000/month. But over the last 6 months, the gains have been diminishing due to overproduction and lesser burning of SLP.
Currently (January 2022), with an investment of about $350 – $400, players can earn anywhere from $50 to $120 per month by playing the game.
Question: How does Axie Infinity Company Make Money?
Answer: Sky Mavis, the company behind Axie Infinity, majorly earns money through marketplace trading and Axie breeding. Doing both tasks require owners to pay in the form of the trading fee and breeding fee. The breeding fee makes up 90% of the company revenue, while the 4.25% trading fee accounts for 10%.
Sky Mavis has raised over 160 million USD in funds in the last couple of years. In addition to that, their revenue for September 2021 was 220M USD. And this number is expected to grow only higher in the coming year.
Final Thoughts, Is it Bussing or Disgusting?
Verdict Score: 8.5/10
In its current state, Axie Infinity is among the better half of all the NFT games out there. It has a highly competitive playstyle. The battle mechanics require proper strategy building and timely execution. All of this, plus the short and fast-paced battles, puts Axie Infinity in a pretty nice spot.
With all that said, I believe that a significant portion of the game has grown quite toxic. Majorly due to its diminishing returns compared to its all-time-high growth.
It is one of those rarer cases, where despite many people talking bad about the game, I feel like they are in the wrong. I believe, for what it has achieved in its short life, Axie Infinity as a game is commendable.
Furthermore, I love the route the game is taking. The vision is inspiring, and the team has been rolling some incredible updates recently. I really can not wait to see what the game evolves into in the next 3 to 5 years. That amount of time, in my opinion, should be given to new and uprising games.
I enjoy playing Axie Infinity, even though sometimes looking at it as an investment making it a job did leave a bad taste in my mouth. However, I believe in that regard it is not in the wrong. Overall, I would say Axie Infinity is bussing! It has just started spreading its wings and is bound for great success.
For more interesting reading check out: