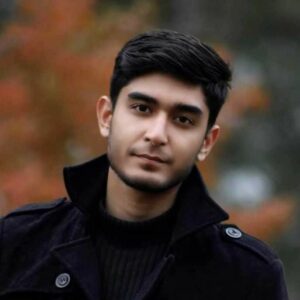 Latest posts by Asad Mehmood
(see all)
Hello, intrigued visitor. I'm Asad, here with another in-depth NFT game review. This time around I feel like sharing my experience playing the Age of Rust.
For those of you who don't know me, I'm a blockchain enthusiast, investor, anime lover, and of course a gamer and writer. I have started an NFT gaming guild over at GuildAlphaClaws.com, however, you might want to wait a few months before our official launch.
Anyhow, let's talk about how I got to know about the game, why I'm so excited about it, and why you should be too! So my interest in cryptography and puzzle-solving started some 10, now 11 years ago, around 2011.
Still young that was when I got to know about the Dark Web, some basic coding shenanigans, and the cryptic web puzzle known as Cicada 3301.
For those of you who love sci-fi, cryptography, mysteries, puzzles, and some exploration go check it out. Cicada 3301 was one of the hot topics in the community at the time and the word Illuminati and Bitcoin were used by those cool internet geeks in class. (Me being one of them.)
Throughout the last decade, that interest led me on to learn some basics about the subject and enhance my enjoyment while reading sci-fi mystery novels with cryptic messages like Dan Brown's Digital Fortress.
This same passion led me to enjoy playing games like The SpacePirate Text Adventure Game, which happens to be the pioneer of the game we all are here for, Age of Rust. With that said, let us dive into the content without further ado.
So what is the Age of Rust?
Age of Rust is a blockchain-based action-adventure mystery puzzle-solving indie game with exploration and FPS elements. Yeah, that's a mouthful! The game essential tries to combine the adventure that we can have through games with a real-life bounty/treasure hunt.
The game tells a story about mankind some thousands of years in the future. The setting of the current gameplay takes place in the year 4424, where we play as a hacking genius and hero of mankind from a hundred years ago, named Quinn Kurt, who has been woken up from his slumber in a time capsule.
The entire lore of the game is yet to be uncovered by the community once the final season of the game has been officially launched. So far, the canon lore includes the story from the Space Pirate Text Adventure Game series and continues in the Age of Rust.
Without spoiling the whole story, I would say from a narrative perspective, the game has got solid groundwork done and the move to 3D from 2D text adventure game was genuinely a good one. Furthermore, with the help of Enjin, the game's development is also looking great.
A Space Pirate, Treasure Hunt Mystery Adventure
I love this kind of gameplay. It lets me roam around an open world, interact with objects, test my FPS skills on evil mechs, solve cryptic puzzles and intriguing mysteries, crack a real-life wallet, and be rewarded with crypto tokens and NFTs! How cool is that!?
Honestly, the gameplay from the pre-Alpha demos and playtest looks promising and it is immersive enough to see what the final game would feel like. I believe us all crypto mystery lovers are in for some great surprises ahead.
Let's Talk Graphics!
Age of Rust started out as a 2D Text-based Adventure game back in 2016. However, midway the developers decided that the story they wanted to tell needed a more immersive environment and gameplay, thus the move to 3D.
In my opinion, this was a nice move from the developers and so far I like what I'm looking at. However, I would add that the game has been under development for quite some years now, and in meantime, the competition in the market has grown strong with titles like Red Dead Redemption, GTA V, and such.
Currently, I would say the game's graphics are much better than its pioneer however they are just a cut above GTA San Andreas and Skyrim level. Perhaps, it's just me but I don't like the way Arjen's face and the guns look while playing. The graphics felt unpolished to me, but then again it was just a playtest demo and not the real deal.
How's the UI?
Only speaking from my experience through playing the Beta release earlier last year, the game's UI is pretty clear and concise in a way. It doesn't get in your way by flooding the screen with interfaces, while still being informative enough with useful comments and subtitles for the quests.
With that said, the game is still in development and without a doubt, many features must be included in the UI once the game reaches Alpha. One such example would be to add clearer access to the settings menu of the game.
Lots of Puzzles, 3 Seasons, and 100 Hours of Gameplay
With so many things going on in the Age of Rust universe, I believe the game has a healthy lifespan planned for it and features great replayability.
Of course, once you solve a certain puzzle you aren't going to want to do it again because then the mystery and challenge is gone, but the game features enough content to spend over 100 hours on it, or at least that's what the team says combining all 3 seasons.
Regardless of that, Age of Rust adds in some spice with the side quests and the FPS mechanics. The stealthy killing of mechs and all-out gun wars with them are a cool way to enjoy the game.
Besides that, collecting different NFTs in the form of gear, supplies, and special trading cards also adds to the things you might want to do long-term in the game.
Even though it is a single-player game, it is made around community building. It promotes players to gather and discuss different in-game mysteries and try to come up with solutions to tricky puzzles and cryptic codes. This communal element makes for some great replayability and long-term engagement with the game.
Tokenomics: Enjin Coin, Rustbits, Bitcoin, And NFTs
Age of Rust mainly features only one crypto token as its internal currency, however, the game offers rewards in the form of multiple blockchain assets. These may include:
Enjin Coin
Rustbits
Bitcoin
NFTs and other in-game Assets
The Age of Rust has been developed on the Enjin network. For that reason its productivity is directly proportional to the growth of the whole Enjin ecosystem, Enjin Coin (ENJ) being the representative token of the Enjin network.
With that said, I wasn't able to find a direct use-case of the Enjin Coin within the game besides the incorporation of about 10 million ENJ coins into NFTs, however, it may be used to make some purchases of in-game NFT assets over the Enjin Marketplace.
Rustbits is the main crypto token of the game. It is used to make all the purchases within the game's ecosystem. It may be used to purchase premium NFTs, weapons, and other in-game assets. It is noteworthy that Rustbits is a Multiversal crypto token, which will be shared among all future games developed by the SpacePirate Games company.
Coming to Bitcoin (BTC) now. It is part of the main treasure hunt theme that the game is built around. The final treasure is a treasury vault, which holds 20 BTC!
Besides that, the game also offers 4 BTC as a reward for completing other in-game quests, puzzles, and mysteries. Bringing the total reward pool to 24 BTC, valued at over 1 million USD at the time of writing!
Finally, the NFT rewards. Age of Rust features thousands of different NFTs that are awarded to the players for solving various in-game puzzles and mysteries. These NFTs range from quest items to gear, supplies, missions, and trophy tokens, some of which the players can take to other Enjin based games as well.
Interoperability is at the core of the Enjin Multiverse and all games developed on the platform benefits from this feature, including Age of Rust. The Age of Rust Tokens that will have Multiversal uses include:
Season 1 Multiverse Support
Shadowsong – Night vision
APG-M55 – Powerful handgun
ForgeHammer – Magnetic gun
Oindrasdain – Ultrapowerful canon.
Epochrome – Sword to cut through special materials.
Stormwall – Ultrapowerful temporary shield.
A Real-Virtual Treasure Hunt: A Million Dollar Mystery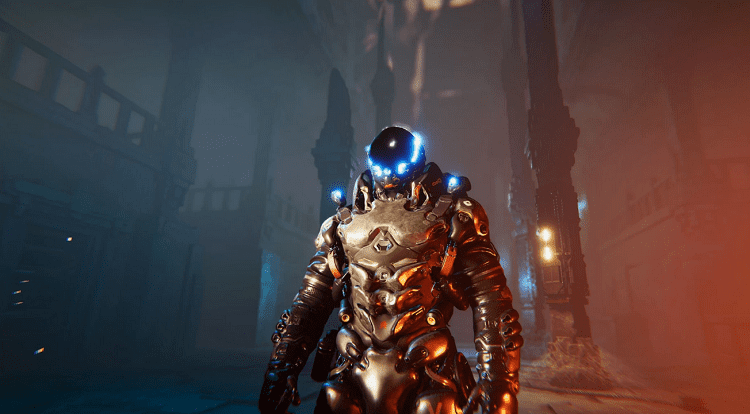 When we speak about Play-to-Earn features, we think about SLP from Axie Infinity, we think about SAND from the Sandbox, Trillium from Alien Worlds, or similar. In that regard, Age of Rust is not made as a Play-to-Earn game.
Despite being a blockchain-based NFT game, contrary to every other NFT game on the market, Age of Rust has avoided the traditional PVP and PVE Play-to-Earn route from its gameplay. Instead, it focuses entirely upon being a massive semi-virtual/real-world treasure hunt. With over a million dollars worth of Bitcoins on the line, the treasure hunt adds a significant level of excitement to the gameplay in itself.
It has a story plot of its own and incentivizes story completion like many traditional single-player games by rewarding players with cool NFTs and some Rustbits. One can argue this to be the P2E feature of the game, however, it is pretty limited as compared to the traditional Play-to-Earn experience.
Overall Pros and Cons
Pros
It's one of a kind in its genre, the only NFT game with such a large-scale bounty, hundreds of puzzles, and mysteries to solve along with FPS elements.
Rewards include a total of 24 BTC and 35,000+ NFTs. A true life-changing bounty.
Promotes the creation of communities, despite being a single-player game. Makes for the best environment for great lifelong friendships.
Multiversal NFTs and Tokens compatibility. You can use your Rustbits and NFTs in other Enjin based NFT games!
Features 3D graphics.
It is game first, P2E secondary, which makes for a compelling combination for people who are looking for good gameplay, which to be honest, many NFT games lack nowadays.
Cons
Limited Play-to-Earn features as compared to many other NFT games.
However nice, the 3D graphics can use some more work from what I have seen so far from the beta. Right now sitting closer to GTA San Andreas rather than GTA V.
Similar Games Like the Age of Rust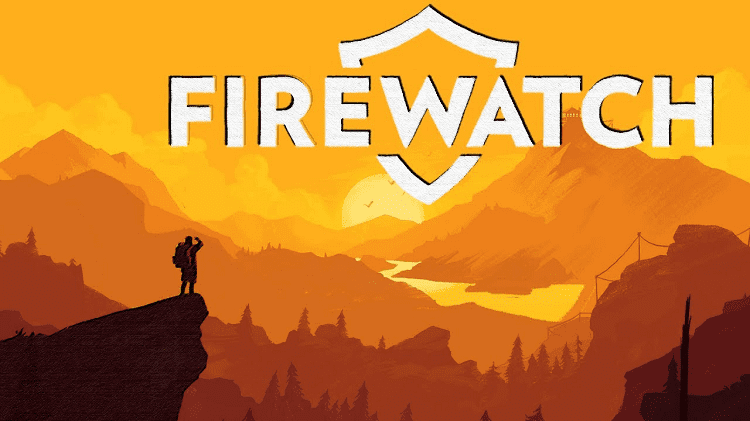 Age of Rust is a unique mixture in the NFT Gaming sector for now. It is one of a kind and I haven't been able to find an NFT game with such mechanics, elements, and characteristics as it. However, the concept of an Explorer Mystery Survival game isn't something new.
Here, are some similar non-NFT titles that you can play to have an immersive experience. I like them all, but Firewatch is the one that I would recommend to any mystery and exploration lover without a second thought. It's the classic, it's the staple, and it's something that you should definitely try.
Firewatch
What Remains of Edith Finch
The Vanishing of Ethan Carter
The Long Dark
Alien Isolation
Myst
Frequently Asked Questions and Answers
People are often intrigued by some specific questions regarding the topics that I write about. So here are some frequently asked questions about the Age of Rust and my answers to them.
Question: Where Can I Play Age of Rust?
Answer: As of writing this article (January 2022), the only playable demo that was published on Steam earlier last year has been taken off. It happened in October 2021, when Steam updated its policy to not allow the uploading of any blockchain-related asset on the platform as NFTs have real-world value outside the platform as well.
Currently, the SpacePirate Games Studio is finding an alternative platform that is suitable for the game and will update us all once the game is once again available to be played. Besides that, the game has an official launch planned for 2022 as well, which would feature the full first 2 seasons of the game.
Question: Will Age of Rust be Free to Play?
Answer: No, Age of Rust will not be a free-to-play game, much like many single-player story-based games, it will be available for a price. So far the planned price is $14.99 for the title.
This was the price for which the game was available when it was published on Steam in March 2021 before being taken off due to Steam's policy update concerning blockchain content on the platform. It is noteworthy that even though it will be a pay-to-play game, it is heavily stressed that it won't be a pay-to-win game.
Question: Can You Make Money from Age of Rust?
Answer: Yes and no. Age of Rust is a blockchain-based NFT game. The in-game assets are tokenized into NFTs and Rustbits, the main currency of the game is a crypto token and can be earned by completing in-game missions and quests, and you can trade for fiat currency.
However, it is noteworthy that Age of Rust is not designed to be your typical Play-to-Earn game like Axie infinity, Alien Worlds, Cryptomines, etc. Age of Rust is mainly about a real-life treasure hunt.
A secret vault, crypto wallet in real life, with 20 Bitcoins locked in it. Ready to be grabbed by anyone who can crack the code and find its key via solving the various key mysteries and puzzles in the game.
You can earn some Rustbits and NFT rewards by playing the game, but the real money is in solving the hard one-time mysteries and will reward whoever solves them first.
Final Verdict and Score: Is it Bussin' or Disgustin'?
Verdict Score: 8/10
With its multiple seasons, hundreds of puzzles and mysteries to solve, and adventurous explorer FPS mechanics at its core, I believe the SpacePirate Games have hit a home run with their debut title. Every game is as good as the story and mechanics within it, and these are the two things Age of Rust has done right so far.
Furthermore, the master puzzle behind the million dollars Bitcoin hunt adds a whole new layer of immersiveness and interactivity within the game. Age of Rust is a single-player game that is made to create communities.
This is a phenomenon shared by successful and popular titles like Stardew Valley, Grand Theft Auto Series, and similar games.
With all that said, I would say that I'm eagerly looking forward to trying the game in its entirety and diving deep into this life-changing mystery puzzle. As a game, Age of Rust is, without a doubt, Bussin'!
For more interesting reading check out: