If we look back through the annals of gaming history, games have been produced for one thing, and one thing only, enjoyment. Developers have created games with meticulously crafted experiences designed solely to immerse, captivate and amuse the gaming faithful, with no added incentive or outside entities pulling the strings. However, thanks to the interesting trend of blockchain taking over some of our lives, it was only a matter of time before these two mediums joined forces, allowing gamers to play games and earn real cash for doing so. This is an exciting new trend within the gaming industry and the reason why Block Game Fans came to be.
Our team at Block Game Fans are certified NFT heads that understand the world of crypto, and have portfolios that show that experience in abundance, plus, they have tonnes of gaming experience both in the traditional sense and in the NFT gaming scene! They know what projects have promise, which are scams, which marry potential profits with addictive gameplay, an through this, they are the perfect people to guide you through the evolving world of Block Chain Gaming!
Our Goal 
The goal of Block Game Fans is a simple one. We intend to be a pillar of this newfound community and be your reporter on the ground, souring stories, uncovering hidden gems within the blockchain gaming space, and providing you with all the tools that you can make informed decisions about where to invest your time and potentially, your cash.
Our goal is to be the most authentic and trustworthy blockchain gaming site around! There are so many BC gaming sites out there that will advertise or promote a new game for a quick buck, regardless of if this project is a front or a scam. We at BGF aren't those guys! We care about our readers and we believe in this gaming medium. We are here to highlight the best and brightest games within the genre and offer expert-led content that you can trust! 
Not only that, but we also aim to be a guide for Blockchain gamers of all levels and abilities. Whether you are a keen gamer that knows nothing about crypto and blockchain. Or if you are a crypto whizz that has more NFTs in their portfolio than they know what to do with, we are here to provide a service and help you get the most out of the play to earn gaming market.
What We Offer 
Our blockchain gaming website offers a wide variety of different types of content around the topic of Blockchain. Primarily, we will offer guides on how to make the most out of this entrepreneurial opportunity within the gaming space, with in-depth run-throughs of the terminology and the techniques that are used to trade and earn cryptocurrency and assets like NFT's. Plus, we will also strive to offer reviews for popular and upcoming games within the space, allowing you to make an informed decision before you play hours of a title. Then, we will also speak to big figures within the Blockchain world and get their take on the blockchain gaming industry.
We offer a wide range of content here at BGF, but our core focus is always on allowing our expert team of writers to led the content. We trust our experts to lead the content and provide excellent written content that hits all the right notes with the Blockchain community. We will cover game reviews, game guides, interviews with industry professionals, We will offer community tips and investment opportunities, we will talk about the growth and development of Blockchain gaming, and so much more! In short, if you think Blockchain gaming is the future, you are in good company! 
Plus, we will also offer some opinion-based content and speculation on all things blockchain. So if you want to hear our take on the best Blockchain games of all time or you just want to pick our brains about where the blockchain gaming space will be in the next few years, this is the place to be.
How We Operate 
We operate smoothly and efficiently thanks to the dedicated team we have put together at Block Game Fans. Firstly, we have our team of writers who, along with years of writing experience and gaming experience, have an in-depth knowledge of blockchain, have experience trading, collecting NFT's analyzing trends and portfolios, and also, some even have some experience mining cryptocurrency too. So we believe we have the best people for the job.
Then on top of that, we have our editing team who make sure all of our claims are factually correct, make the articles look pretty and then publish them for your viewing pleasure.
Then lastly, we have you, the Block Game Fans community. Thanks to your continued support and your consistent feedback, we are able to constantly reassess, adapt and grow as a platform. So if you are reading this and have some pointers for us, please don't be afraid to voice them.
Our Core Values
Here are the values that we uphold here at Block Game Fans:
Authenticity
Accuracy
Expert knowledge
Journalistic integrity
Passion
Our Team 
Now it's time to meet our awesome team of play to earn experts. Our guys have played everything worth playing, from Axie Infinity, right down to the more unheard of gems that we cover on this platform, shining a spotlight on the best games around to make blockchain gaming all the easier for you. We love our team and we know you will too.
Asad Mehmood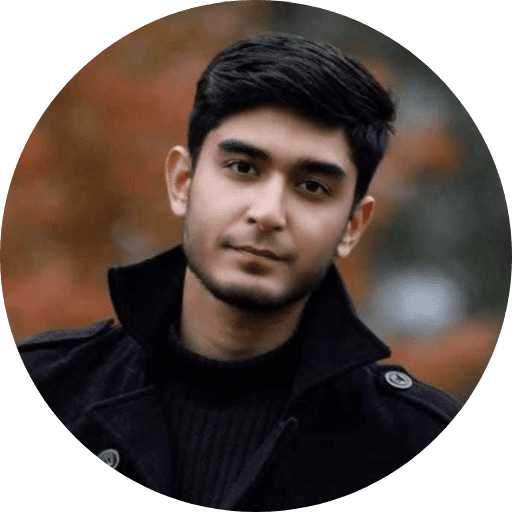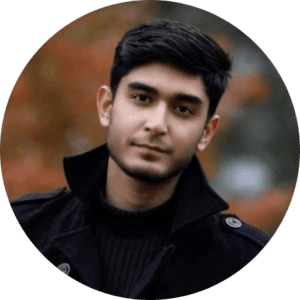 Asad is a blockchain fanatic and an NFT gaming expert. A curious Capricorn who, with his undying love for knowledge accumulation, can always be found reading, researching, or writing about something new. Of course, that is when he's not busy watching anime, playing league of legends, farming ancient fruits in Stardew Valley, and reading manga, novels, and novellas. Asad first found out about blockchain technology back in 2011 when Bitcoin and Illuminati were the cool words, and has been studying the subject since. However, it was not until 2021 that he decided that it was time to put up his stakes and dive into the Metaverse himself.
For him, his journey from developing an interest in the concept to its evolution into a passion, an investment, and ventures in the blockchain gaming space has been, in his own words "Life-changing". Now, his efforts are directed towards creating an NFT Gaming Guild, where players, investors, and managers join their forces together to create an environment brimming with passion, knowledge, and secrets about NFT Games. His eyes and ears are always out to search for high-potential NFT games. His mantra for classification, "…it must be an amazing game first, investment secondary.
Most Recent NFT Games They've Played (January 2022): Axie Infinity and Gods Unchained
The NFT Game They Are Most Excited About: Chumbi Valley
NFT Gaming Hot Take: We are all in an NFT hype bubble right now. There are many NFT projects that promote themselves as Play-to-Earn games that can make you rich. They don't understand that the gaming industry is about us gamers, our passion for the games that we sink hours into, and our desire for skill expression and competition. NFTs are great but they are just there to enhance the trading and in-game assets' value… to be a successful NFT game, it must be an amazing game first, investment secondary.
Their NFT Gaming Guild: Guild Alpha Claws | GAC
Victor Espinosa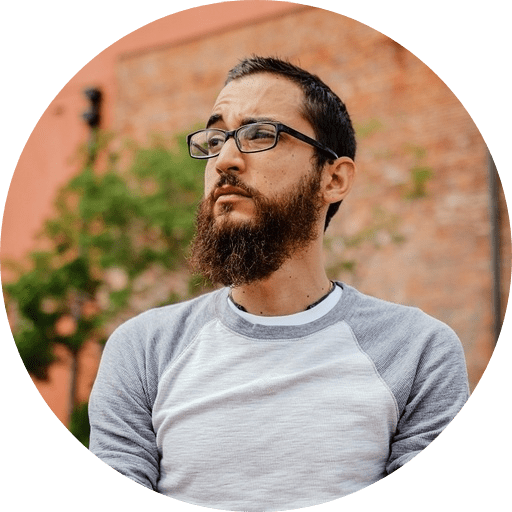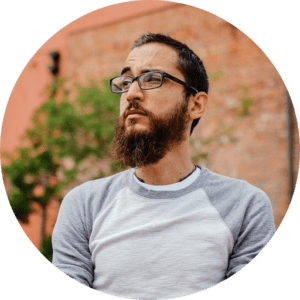 Victor is a Gaming enthusiast who has seen his love shift from traditional Survival Horror to the promising world of Blockchain gaming. Victor is always looking into new crypto projects, reviewing blockchain games, and curating a portfolio that any crypto-fanatic would be proud of!
We hope that your time here at Block Game fans is a fun and relaxing one and we hope that our content serves as your ultimate guide to blockchain gaming.