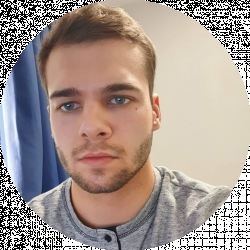 Latest posts by Alex Maksymiw
(see all)
The Sandbox truly is a marvelous feat of web3 technology. It's a blockchain game where players can experience a whole new online universe. Life simulators have always been a thing in gaming, and I've never been interested in the genre. I steered well away from games such as Second Life. However, the emergence of blockchain gaming and The Sandbox has revolutionized the genre. The Sandbox is a vast platform and game that allows users to intermingle with real-world company levels and land and even set up a third-party business built around the game.
The Sandbox is being developed by the blockchain video game behemoth Animoca Brands. The company is one of the biggest names in the crypto gaming space. Having investments in hundreds of blockchain projects, notably Phantom Galaxies, the AAA Sci-fi space ARPG by Blowfish Studios. While the company owns other projects such as REVV Motorsports, The Sandbox is the biggest and most ambitious title that has attracted some big brand names and public figures.
The scope of The Sandbox is gigantic, and as a result, it can be challenging for new players to get started. The metaverse is enormous and is hard to fathom. However, don't worry; I've put this guide together to aid you on your metaverse adventure. I've spent much time exploring what The Sandbox has to offer. That said, The Sandbox is in Alpha, so it is yet to show off its full potential. Therefore many worlds are locked and not ready to explore. However, there is still a ton to learn to prepare for upcoming content.
Before You Begin Your Metaverse Adventure
It's plain to see that blockchain gaming will change the gaming industry as we know it. Therefore there is no better time to get acquainted with The Sandbox. Before I go further, I'd like to say that crypto gaming is volatile, meaning that the SAND token value could go up or down, and likewise for The Sandbox NFTs. There be careful when trading crypto assets. I live by the mindset that my money is gone once I've purchased an NFT or sold a crypto asset; however, if you don't want to spend any money in The Sandbox, thats okay! You can play the game for free.
One final thought before I dive into The Sandbox. Treat The Sandbox as what it is, a game. While money can be made on blockchain games, don't enter the space with the sole goal of making a quick buck. As this will take away from experience, as a gamer at heart, I approach all blockchain games in this manner. I think this mindset exposes the good projects from the bad.
Bottom Line-Up Front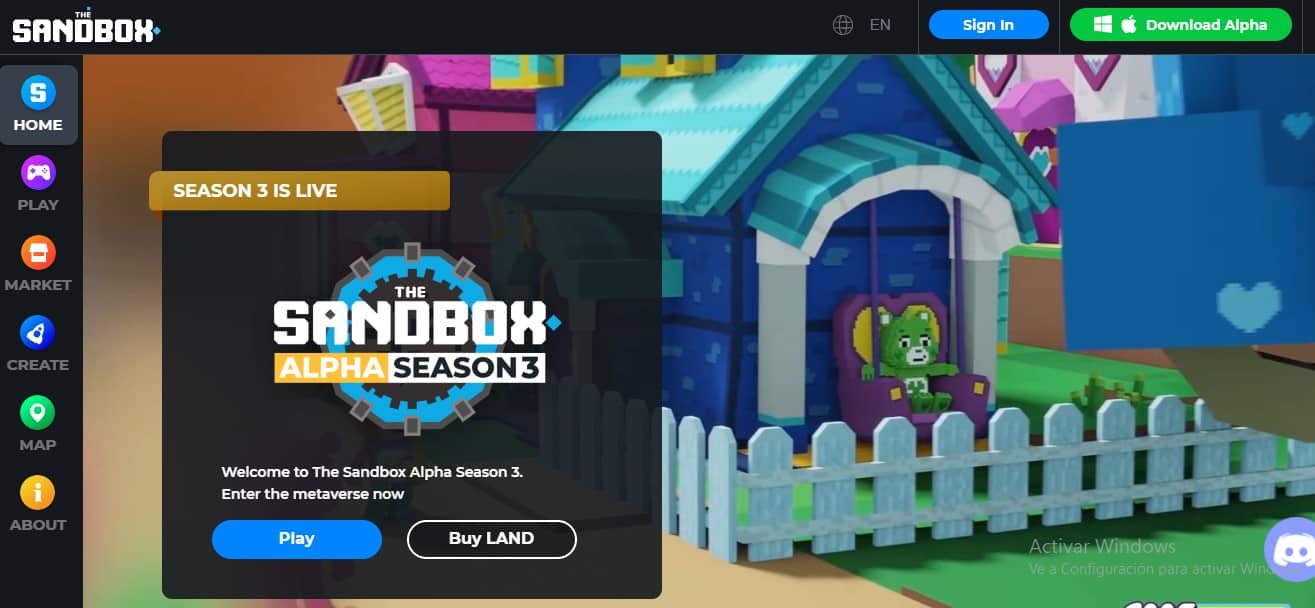 If you don't have the time to read my awesome article, thats alright I've got your back! Here is everything you need to know about getting started in The Sandbox.
The Sandbox is a fantastic blockchain game that contains a huge world of user-generated content from Sandbox investors and real-world companies. Animoca Brands have laid a foundation for the game to have its own ecosystem. Where players can earn SAND the utility token of The Sandbox from playing the game. Blockchain technology allowed the developers to issue in Web3 elements into the game, which enables players to stake their SAND tokens and earn revenue. The Sandbox makes it easy for players to invest in the space and, in turn, helps with the mass adoption of blockchain gaming. To get access to The Sandbox, all you need is a MetaMask wallet, a simple process that takes a matter of minutes to complete.
In The Sandbox, you'll earn Ethos Points from completing quests. Leveling up your character to five will grant you special season rewards as well as Tickets to participate in a raffle to win an Alpha Pass. However, you'll need to verify your account to get access to rewards!
At the moment, The Sandbox is somewhat limited to the worlds you can explore. However, an Alpha Pass unlocks a few more worlds. I highly recommend visiting the Warner Music Group: Sueco's Split Personalities and Rabbids: Unblock Plunga City, as these worlds collectively feature over thirty quests to get you started. As a fan of the raving Rabbids, I had a lot of fun with this world. So I was happy to discover that more Rabbids worlds will be released in the future. This leads me to the most essential aspect of The Sandbox.
The Sandbox is a web3 game, meaning it is ever-changing; coupled with it being in Alpha, you've got a continuously evolving game and an extremely active development team. Therefore you must follow The Sandbox socials and browse the website daily to find all the latest information regarding updates, events, and giveaways.
Getting Access to The Sandbox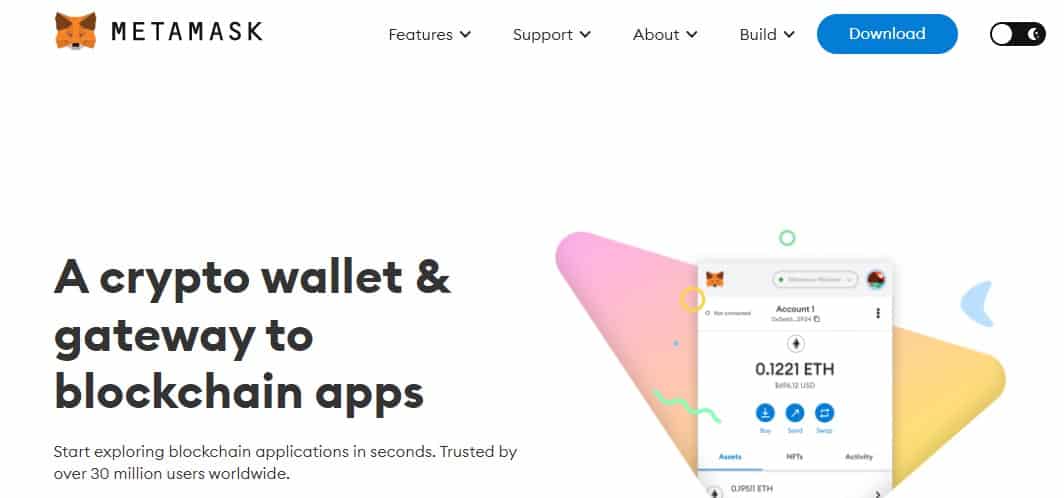 Blockchain gaming may sound intimidating and difficult to get into. After all, with so many tokens, platforms, blockchains, and alien terminology, how could it sound appealing to a gamer? However, Animoca Brands have made it super simple to get started in The Sandbox. All you need before downloading The Sandbox is a MetaMask wallet. If you don't have a MetaMask wallet, head to MetaMask and follow the steps to create a wallet. Make sure to store your security phrase somewhere safe if you lose this, you won't be able to use your wallet.
Now, you must create an account on The Sandbox website. I recommend that you create an account through MetaMask. Once you've done this simple step, you can download The Sandbox game. I also suggest downloading the Map Creator from The Sandbox website under "Create," located on the left-hand side menu.
You will need to verify your account before you can receive rewards. Don't fret. The website will notify you of a link to verify your account. All you will need is a smartphone and proof of identification at hand. This can be anything from a Driving License, Passport, etc.
Welcome to The Sandbox
Welcome to the metaverse; it's a strange place; take a minute to take in the sights. There's Rabbid from Rayman's Raving Rabbids chilling in the back, Snoop Dogg bouncing away in his lowrider, and don't miss Deadmau5's party on the right. In The Sandbox, players can purchase land with Eth for a whopping old price. The more you spend, the more land you get.
Land can be developed any way you see fit. You can create levels and quests for players. Some players own land for the sole purpose of renting it out to others. While real-world companies, big and small, own other lands. As you can imagine, The Sandbox can be a bit daunting to navigate and get your head around. However, it's a unique and incredible experience that every gamer should experience at least once.
I see The Sandbox as a gigantic carnival filled with all manner of rides. One corner of the park has a horror-themed rollercoaster while a Care Bear-themed waltz is slapped right next to it. This juxtaposition makes The Sandbox a compelling and strange experience. That said, you won't be roaming around one big area bumping into cuddly Care Bears.
The Sandbox Map: Cool Worlds Just a Click Away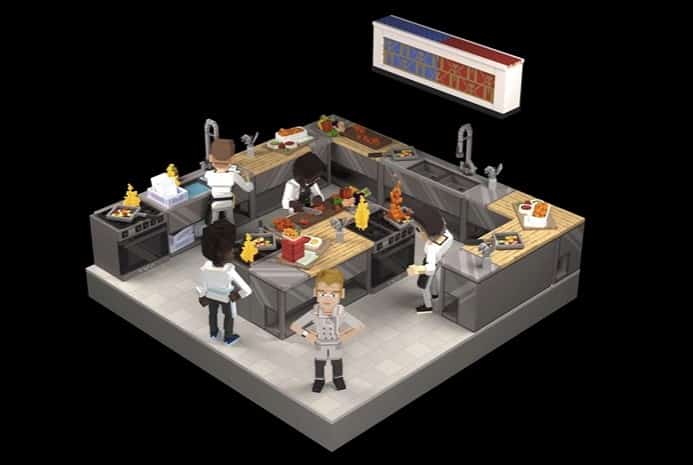 The Sandbox has worked with over two hundred brands, including big names such as Addidas, Time Magazine, and even Hell's Kitchen! I can just imagine exploring Gordon Ramsay's kitchen in the metaverse while dodging f-bombs and raw food.
The key takeaway is that The Sandbox isn't running on full cylinders yet, so only a handful of levels will be available to play. However, if you own an Alpha Pass, you'll be able to try out a wider variety of worlds. To see all available levels, head to The Sandbox website and click on "Play" in the left-hand corner. Alternatively, you can access these levels through the Alpha Lobby. However, finding the level you want to explore this way can be difficult.
I highly recommend that you download the Map Creator, which can also be found on The Sandbox website under "Create" on the left-hand side of the screen. This will allow you to dabble in the Voxeditor and explore more experiences created by other players. This is a great way to get access to more content. However, remember that you're entering the wild west of maps. Many of these user-generated levels may not work due to being outdated.
Outside the Alpha Lobby map, you'll discover a huge sprawling map that looks endless. The map is divided up into squares, with big squares representing huge landmasses and smaller squares representing smaller landowners. Clicking on land will reveal its coordinates and a bit about what the land entails. Moreover, the land is split into estates that are experienced within a piece of land.
Although you can surf the map on The Sandbox website, you won't be able to enter any of these worlds.
Alpha Lobby, a Metaverse Funfair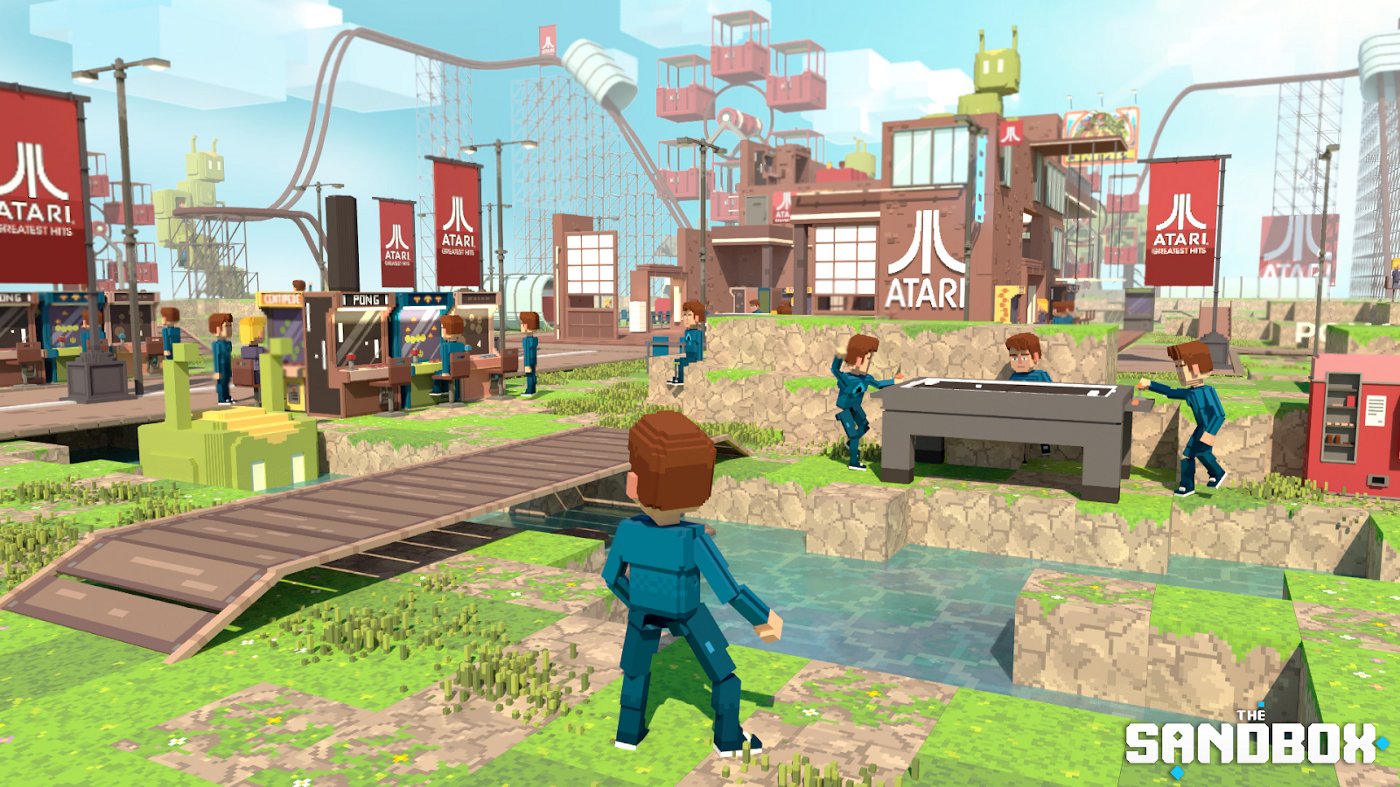 Ironically The Sandbox is pretty limited to a few levels to play at the present moment. All of these levels can be accessed through the Alpha Lobby. I highly recommend visiting the Alpha Lobby, as you can pick up extra quests and experience more content. To access a level in the Alpha Lobby, simply talk to a major NPC or interact with a portal. Note that not all levels are available in the lobby.
The Alpha Lobby is a strange mix-match of IPs and public figures. Although I criticize The Sandbox for having limited interaction, it's fun to explore and take in the sights of this whacky land. My first introduction with the Alpha Lobby set on a feeling of amazement followed by a drop off of boredom and disappointment. However, this feeling was not created from a lack of content. I understand that the game is in its infancy; the limited gameplay instead created it.
The Sandbox has a vast universe to explore in the future. However, the tools to do so are disappointing. I ran around the lobby and tried out the various worlds, where I was greeted with limiting control over my character. There was no swim animation, and my character just ran underneath bodies of water. There was no real consequence of dying in combat. I may be harsh to the game as it's only in Alpha; however, if I'm to explore the metaverse, I want to be equipped with controls and deep interactivity.
My Problems with The Sandbox
I've heard many people compare The Sandbox to Minecraft. For the most part, this makes sense aesthetically. The game is made out of blocks. Quests and maps are similar in content, such as jumping puzzles. However, Minecraft allows players to mine the world around them, while in The Sandbox, players are limited to the experience that the landowner has created. As a result, the level of interactivity is entirely in the hands of the landowner rather than the player.
On occasion, the game will disconnect you from a world. This can even happen in the Alpha Lobby resulting in the game quitting. This was very frustrating as I came close to collecting all the plungas in the lobby and Rabbids world before I got disconnected. I wasn't going to mention this, but my internet connection is solid.
I highly recommend that you travel to each world and complete their quests, as this will reward you with Ethos Points to level up your character and obtain rewards. More on that later.
Your Sandbox Character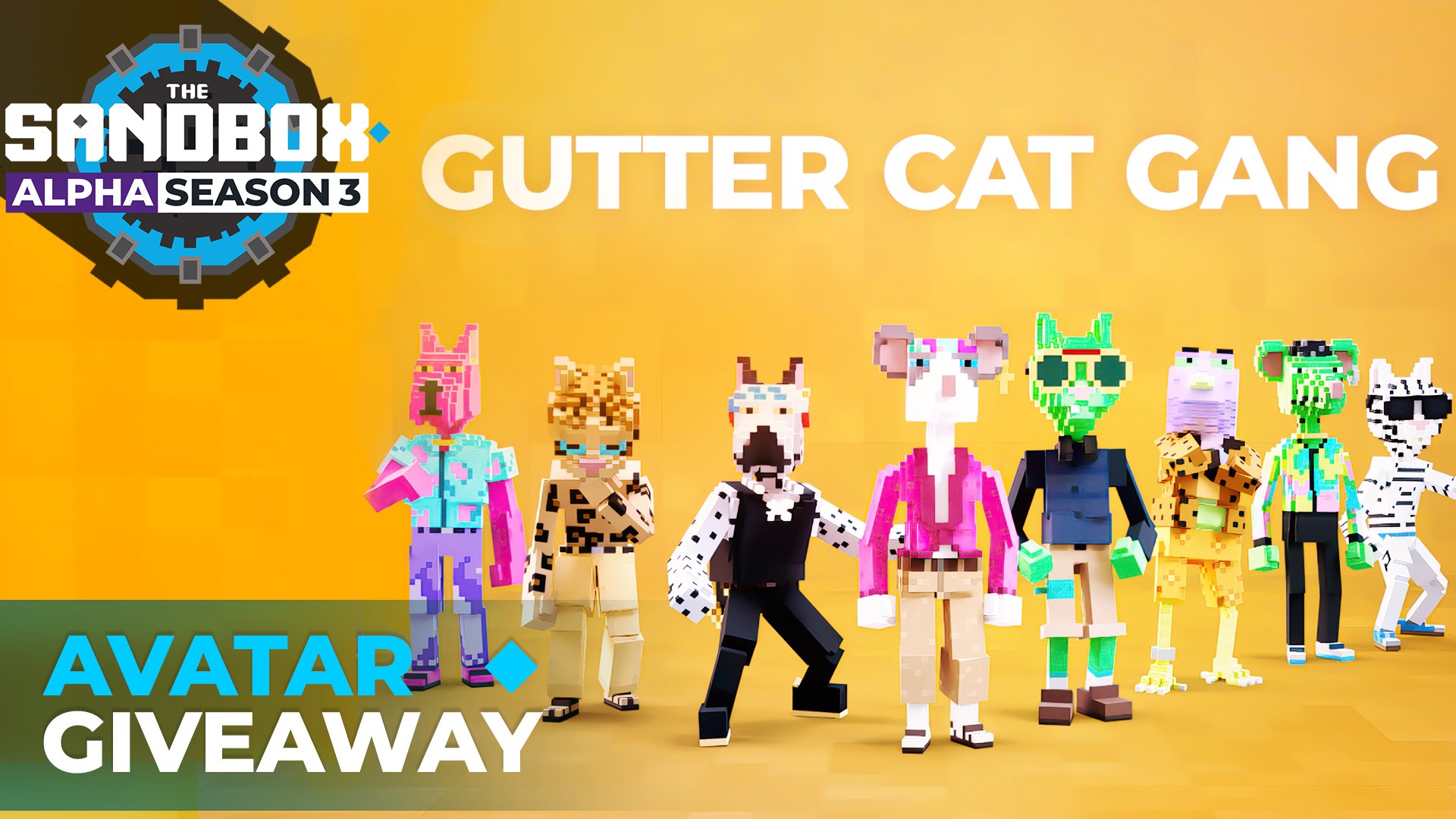 In The Sandbox, you'll explore crazy worlds and meet many interesting characters, NPCs, and real-world players. The game wouldn't be a blockchain game without unique NFTs and deep customization. Thats right, in The Sandbox, you'll be able to customize your character however you see fit. Don't worry. You don't have to spend money to get access to customization, although there are thousands of Avatar NFT items and Avatars to trade on The Sandbox Market.
Free-to-play players will be happy to learn that there is an extensive Avatar Creator feature on The Sandbox website. If you can't be bothered to create an Avatar, there are over forty predesigned characters to choose from. These predesigned Avatars can be further customized to ensure that you can create a character unique to you.
Furthermore, there are countless items to equip your Avatar with to make your character even more unique. Equipment can impact the way your character interacts with the world and can provide a boost to your stats, such as defense, movement speed, and attack power.
An Army of Snoop Dogg NFTs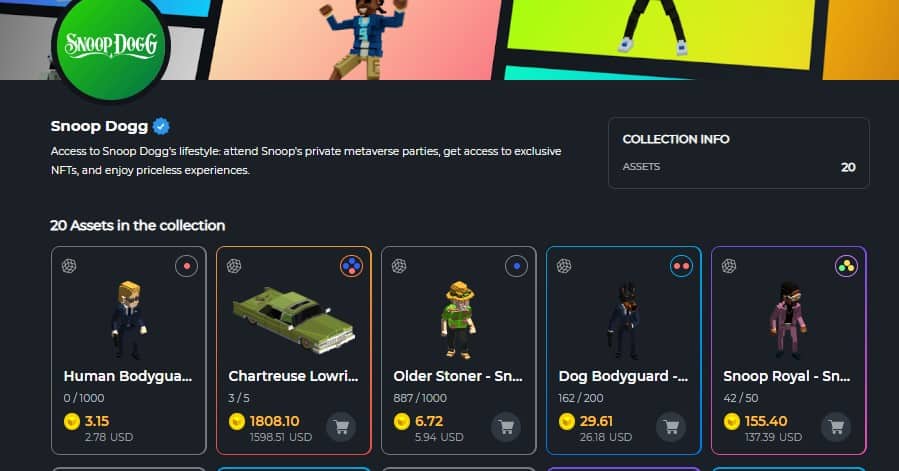 Exploring this feature, you'll come across External Avatars these are Avatars that are available to trade and purchase in the market. This is hilarious because public figures and companies create many NFTs. As it stands, Snoop Dogg has hundreds of Avatar items and Avatars to browse and mix and match with other items. Collectively he has ten-thousand assets in his Snoop Dogg collection. I think I've mentioned Snoop Dogg a lot while talking about The Sandbox, and thats because he is a prominent investor in the game. As a result, he has his own levels and space in the Alpha Lobby and Sandbox world.
There really is a huge pool of Avatars in The Sandbox that will ensure that every player finds their favorite character. However, there are not just Avatars from public figures and companies; there are collections on the market of community-created Avatars. There's an Avatar out there, from elves, cowboys and cowgirls, robots, bears, anything you can think of.
Generally, community-created Avatars are cheaper than the public figure and various NFT collections available on the market. A Snoop Dogg Avatar such as Doggy #0000 will set you back 0.1 Eth costing around about $160, or a Gutter Cat Gang Avatar will cost you thousands of dollars. So there is a diverse amount of Avatars to trade and choose from.
Collect Ethos Points to Level Up
The Sandbox is in Alpha season 3 at the moment, so exploration is limited to only a few worlds that are accessible at the moment. All can be explored via the Alpha Lobby or website. Although the game is limited to worlds, including the lobby feature quests, these can be anything from collecting items, quizzes, short stories, parkour, and combat. Completing quests will grant you Ethos Points, or EP for short. Collect enough of these points, and you'll level up your character.
Leveling your character works much like that of a Battle Pass. You'll be rewarded with Tickets each time you level up and be rewarded with the current season's Memorabilia that will give extra rewards for future seasons if you can reach level five, the max rank per season. If you own an Alpha Pass, you'll get bonus SAND tokens. Currently, an Alpha Pass costs over $200! On OpenSea. Moreover, staking your SAND tokens will unlock bonus SAND token rewards.
You can earn more SAND tokens by leveling your account if you are an Avatar owner, landowner, or NFT Collector. To be given NFT Collector status, you must own an NFT from the current season Alpha Season collection.
It's possible to acquire an Alpha Pass via winning the Raffle, a competition where ten-thousand Alpha Passes will be awarded to a lucky few. Your chances of winning are increased with each Ticket you obtain.
Acquire Tickets For Big Rewards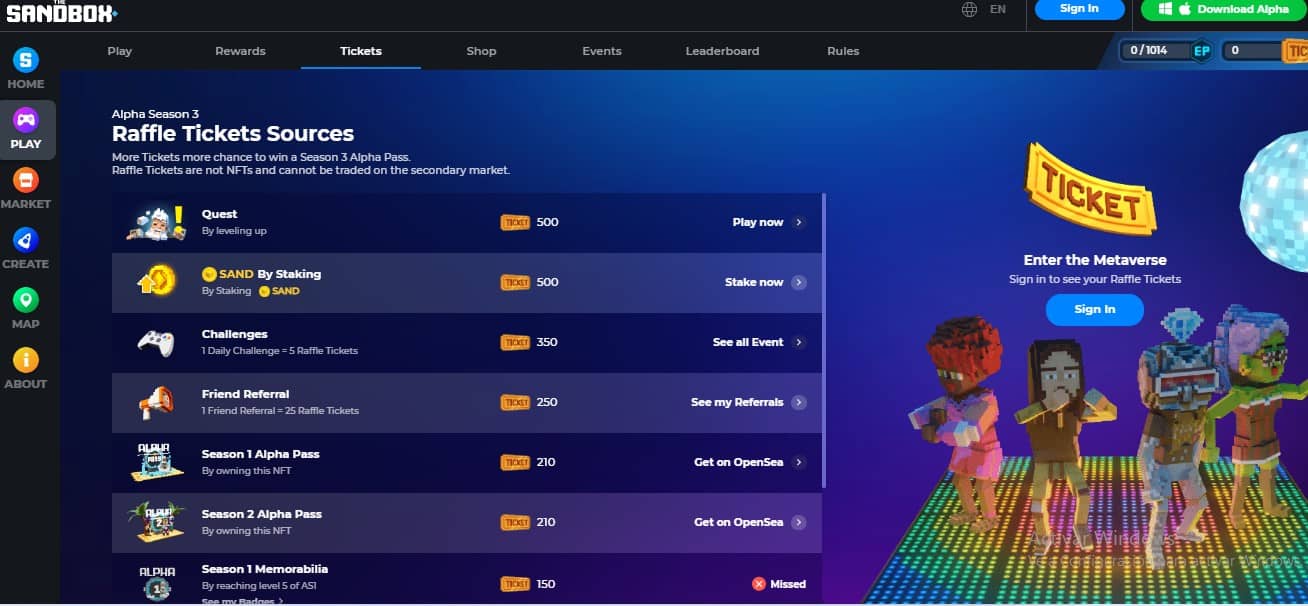 Tickets are your key to getting an Alpha Pass to unlock some tremendous and future rewards. It's plain to see that Animoca Brands are standing by the play-to-earn model. However, the chances of winning a pass are quite slim, with just ten thousand winners. However, there are lots of ways to obtain Tickets and improve your chances of winning a pass, such as:
Leveling up your character.
By staking your SAND tokens.
Completing daily challenges.
Through friend referral.
Owning a Season One Alpha Pass.
Owning a Season Two Alpha Pass.
Players have also rewarded Tickets for taking part in the Season two feedback form and owning past season memorabilia. However, you cannot meet these criteria anymore. However, I imagine owning season three memorabilia and Alpha Pass will reward players with tickets when season four is released. I started with a bit of a slow start with The Sandbox as it was difficult to understand what I was meant to do and where I could find content. Typically all the information needed is shown in-game within a menu or help tab.
The Sandbox is different from contemporary video games as to find your Daily challenges and detailed information regarding worlds in The Sandbox, you'll have to visit their website. I typically have the website running in the background while I'm playing the game. As a result, I think the game would benefit greatly from a more fleshed-out menu system.
Daily challenges can be found under the Events tab under the "Play" button. I highly recommend keeping an eye on the events in The Sandbox, as the developers sometimes host weekly giveaways of Alpha Passes. Players can now earn an Alpha Pass by finding the disco Rabbid in the VIP part of the Bwaahr world.
Fun Events and Giveaways

Moreover, I recommend keeping up to date on the official The Sandbox Twitter page to get information regarding Alpha Pass giveaways as soon as they become available. You will also get the opportunity to win Alpha Passes from partners of The Sandbox, so keep an eye open on the socials. Not all events will reward the player with Alpha Passes. Some will reward with NFTs and Avatars!
The events page is great for joining in with challenges and giveaways. I've had a lot of fun partaking in these challenges, and it's fun to see other players work together to accomplish them in-game. As a big fan of the crazy Rabbids, I participated in the Rabbids Alpha Pass giveaway event. Where I was tasked with finding a dancing disco Rabbid amongst a sea of raving Rabbids in the Unblock Plunga City world, winning would be fantastic; however, it was actually fun to watch players work together to find the loony Rabbid.
It's super simple to participate in an event. All you have to do is click on an event that takes your fancy and follow the steps. Each time you complete a step, it will turn green to indicate that you've completed it. You must have a verified account to receive rewards from the event, so make sure you complete this. You can view your participation status from the POAP on the event.
Thousands of NFTs to Browse and Trade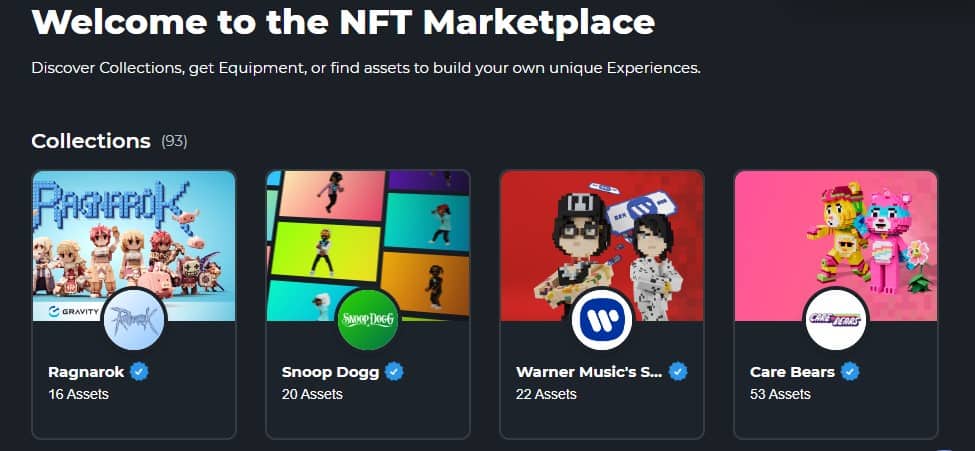 There are thousands of NFTs to browse and trade on The Sandbox market. In fact, I've spent a significant amount of time browsing these wares. You're probably just beginning your metaverse adventure if you're reading this article. Therefore I suggest that you sink some hours into the game before thinking of purchasing an NFT. There's no point trading in The Sandbox market if you don't find the game fun.
Now thats out the way, there are all kinds of NFTs to browse on the market. If you see anything you fancy, click on it for more information. The Sandbox actually has a pretty decent tutorial on trading NFTs in-game within Ledger's School of Block world. However, you must understand a few aspects of trading within The Sandbox market.
Lets Talk Tokens
The Sandbox is built on the Ethereum blockchain; however, NFTs can also be built on the Polygon chain. You probably think that this doesn't matter if you have SAND tokens; it is The Sandbox's main utility token, after all. Well, you'd be wrong. SAND tokens exist on the Ethereum and Polygon network, meaning that if you want to purchase an NFT, you need to ensure that you have the suitable SAND for the right chain. This sounds confusing. However, most NFTs will be built on the Ethereum network.
You can bridge your Polygon to Ethereum and vice versa; however, this comes at a gas fee. Once you've bridged your coin, don't freak out if you don't see your funds on your Sandbox profile or MetaMask wallet. When you bridge Polygon to Ethereum, it will turn into Wrapped Ether, or WETH for short. You can find this on the Polygon mainnet under assets. You can use WETH to purchase Sandbox NFTs on OpenSea.
Alternatively, you can stake your SAND to reap more significant rewards from your Alpha Pass. Note that staking will lock your SAND, and you won't be able to use it for its duration. You'll earn one SAND token every ten weeks for the SAND you staked. This may sound like a long time, but you'll earn a lot more SAND in the long run. However, if you're new to The Sandbox, you might discover the game is not for you, so think long and hard before you commit to staking your SAND.
Get Creative in The Sandbox
If you're that gal or dude who spent hours building Legos and bases in Minecraft, then I highly recommend downloading both the Game Maker and Voxedit from The Sandbox website. Like it says on the tin, the Game Maker will allow you to build your own level. However, you won't be able to publish your game if you don't own any land. Even so, it's a feature you should check out it can be relaxing to build worlds, and who knows, maybe one day you'll own a bit of the land.
Creating NFTs within Voxedit is a different story altogether. This is one of the most exciting aspects of The Sandbox, as Voxedit allows you to create all kinds of NFTs that can then be sold on the market. You'll even get 95% of the profits to sweeten the deal. Voxedit features animation rigging and a keyframe system, so you can go bananas and create whatever your heart desires.
FAQs
Question: Can I access Access Voxedit From The Sandbox Game?
Answer: No, The Sandbox, Voxedit, and Game Maker are all separate applications. You can download The Sandbox Alpha build at the top right of The Sandbox website, while Voxedit and Game Maker are found under the "Create" section of the website.
Question: How Do I Buy Land on The Sandbox?
Answer: There is finite land in The Sandbox, meaning that one day all plots will be owned. To purchase Sandbox land, you will need ETH in your linked wallet. You can purchase land from either The Sandbox market or OpenSea. The listed land appears as an orange square. Make sure to inspect its surroundings as popular areas may increase player visits in the future.
Question: What Are Gems in The Sandbox?
Answer: There are five different types of Gems in The Sandbox Luck, Magic, Speed, Defense, and Power. These Gems determine the strengths and attributes of equipment NFTs. Gems are ERC-20 utility tokens burned after use and can be earned through staking rewards. Moreover, when creating an item, you will need CATALYSTs, another ERC-20 token that determines the number of Gem sockets for an item. This, in turn, determines the tier of the item.
The End Goal
Ultimately your mission in The Sandbox is to complete as many quests, challenges, events, and worlds as possible. Doing so will earn you EP, which will level your character for the season. Reaching level five will grant you season rewards that will improve your rewards for the next season. Moreover, each time you complete a significant feat, you'll earn Tickets. Earn as many Tickets as you can for a chance to win an Alpha Pass.
Alpha Passes are expensive, but there are a ton of events and giveaways that, with a bit of luck, will land you one for extra rewards! That said, there are many paths to take in The Sandbox. Maybe your goal is to create a collection of NFTs and levels for other players to experience and trade. Or perhaps it's to accumulate land to rent or develop it. Whatever your goal is, The Sandbox party has only just begun. As it's only in Alpha, there is a ton of content and features to come. Its likeness to Minecraft and Roblox is sure to appeal to a broad audience. Not only that, but land prices have significantly gone up in price over the years. In 2020, the land was worth a mere thirty dollars. Now a small plot of land will set you back easily over a thousand dollars.
It's easy to think that you've missed the boat with The Sandbox. Just remember it's in Alpha, and cheap NFTs now could be worth fortunes in the future! It's all very exciting for investors. However, I'm a bit apprehensive. I don't like the idea of turning games into investments; although it's great to have full ownership of your assets, the space is volatile value can fluctuate.
That said, The Sandbox is a fantastic blockchain game and one of the net's safest games of its kind. It's developed by Animoca Brands, a juggernaut in the space, and is partnered with hundreds of brands. The gameplay needs to be improved, and more worlds need to become available; however, that will all come with time.
Looking for more interesting readings? Check out: