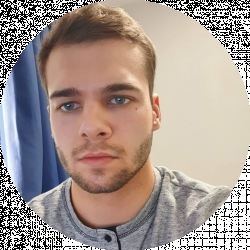 Latest posts by Alex Maksymiw
(see all)
The Crypto industry can be hard to navigate. A spew of projects are being launched on Web3 platforms, all with the promise of giving back to the player. However, with so many games, platforms, and blockchains, it can feel daunting for gamers to dive into. It feels like the wild west of gaming, with scams and low-quality games lurking around every corner just cashing in on the hype. However, Mythical Games is a platform that excites me for the future. I'd wager their veteran team, which has worked on the likes of World of Warcraft, Guitar Hero, Call of Duty, and Skylanders, can help pave the way in crypto gaming.
Industry Leaders Steering into Web3
I stay optimistic regarding crypto gaming; I've enjoyed playing some blockchain-based games such as Gods Unchained, Blankos Block Party, Splinterlands, and many others. It's my opinion that in order to create a successful crypto game, the game must do a minimum of two things:
The game must be fun to play; if it's not fun, then the game will sink into obscurity, and so will its economy and NFTs.
The game must have high replayability and be able to evolve. Gods Unchained and Splinterlands appeal to players due to the TCG model. There will always be new expansions, and their strategy brings players back for more, like a game of Chess. Blankos Block Party is another great example of replayability as it gives the players tools to make their own custom games. Increasing the game's longevity like Little Big Planet or GTA Online custom games.
As a passionate gamer, I'm excited to see how the future of Mythical Games unfolds, and crypto gaming as a whole unfolds. However, I'm scared that the industry will become an elaborate eCommerce website rather than being centered around gaming. That said, Mythical Games have some fantastic projects on the go, and their future seems promising. So without further ado, let's digitalize ourselves into this article. I've got a lot to unpack!
Bottom Line-Up Front
Want the TLDR summary? Don't worry, I gotcha!
A long story short, Mythical Games is a video game company that focuses on integrating web3 into games in development or already existing. By giving players ownership of their items in the form of NFTs and cultivating an economy. Mythical Games do, however, feature their own blockchain game on the Mythical Platform called Blankos: Block Party. I highly recommend you check out if you enjoy games such as Little Big Planet or Fall Guys.
Three other games have been announced to release on the platform in 2023: NFL: Rivals, Nitro Nation, and Epic Spell Wars: Magic Fight, the latter being my most anticipated game.
Mythical Platform: Putting the Game in Blockchain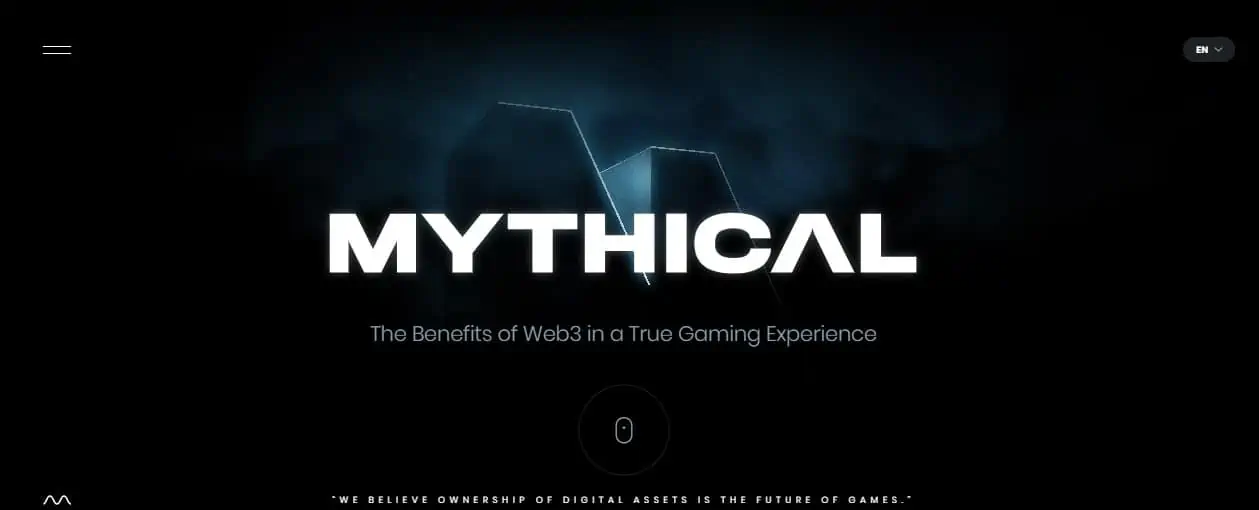 The Mythical Platform aims to enable players to become stakeholders in a game's economy by giving ownership to in-game items. Mythical Games do not make blockchain games, but they use blockchain technology to allow game developers and players to value their time spent on the game. That said, they have played a significant role alongside Third Kind Games in developing Blankos: Block Party. The platform is built on the EOSIO blockchain, and only Blankos Block Party has available NFTs to trade on the Mythical marketplace. However, more items will become available once new games release on the Mythical platform, such as NFL Rivals. Mythical Games states on their snazzy website:
"We advocate a "games-first" approach to emerging technology. If the game isn't fun without it, it won't be fun with it."
I like this approach as I often see questionable games that feature NFTs but include the bare minimum of what the game even requires. Sorry, Knightlands, but stay the hell away. I think this is the eureka moment as games that have been designed to feature an economy and NFTs forefront could arguably have their gameplay, art, music, and creativity in general put on the back bench.
Mythical Games, however, bypass this problem. The Mythical Platform is a service that developers and publishers can use to incorporate blockchain features such as economies and NFTs into their games. Interestingly the Mythical Platform can be added to a pre-existing economy or alongside the development of a new game.
Partnerships: A Sign of Things to Come
This is incredibly useful not only for developers but for gamers too. Platforms such as the Mythical Marketplace or Immutable X allow players to easily sell their NFTs to purchase NFTs for other games. This makes it simple for players to trade their NFTs and securely invest in other games within the platform.
It was announced earlier in 2022 that Mythical Games are partnering up with South Korean publisher Kakao Games. Who has worked on the likes of Player Unknown's Battlegrounds, Archeage, and many mobile games. Therefore I can imagine NFTs and the EOSIO blockchain being integrated into the MMO Archeage and flurry of mobile games. Although this is speculation, this could easily be the path Mythical Games will go down. The company has already announced that it is working with Creative Mobile. The creators of mobile drag racing game Nitro Nation to work on Nitro Nation: World Tour.
The blockchain implementing company also partnered with Canadian electronic music producer deadmau5 and Burberry, a British luxury fashion company based in London, for Blankos: Block Party. This highlights that Mythical Games will partner with companies and figures outside the video game industry.
Mythical Marketplace: The Blankos Grand Bazaar
The Mythical Marketplace is where players can come to trade their NFTs. Currently, only Blankos: Block Party items can be found and traded on the marketplace, as other games are yet to release. Mythical Games introduced the market in the summer of 2021. Although only an alpha build, players of Blankos: Block Party could easily trade NFTs with USD and Ether by depositing funds into their Mythical balance.
I think the marketplace is reasonably easy to use, as you can easily purchase Blanko NFTs. However, you have to use Uphold if you want to withdraw your money from the marketplace. Uphold is a trading platform for cryptocurrencies. This can be annoying if you don't have an Uphold account already created. Or you mainly use a different trading platform. However, it does mean that you can make purchases using your funds from your Uphold wallet once it's linked.
What I like about the Mythical Marketplace
Although the Mythical Marketplace looks a bit limited with Blankos, this is to be expected. However, I am delighted with how Mythical Games laid out the page. It's very easy to sort through items, and adding a filter option for each artist's items is a great idea. This allows you to discover their work and find designs with similar aesthetics.
As a frequent browser of the Immutable X store, I'm happy to see that Mythical Games implemented a feature that allows you to view an NFTs listing. I found it frustrating to scroll endlessly through the same cards while browsing the Immutable X store. It also means that people are less likely to pay for a ridiculously overpriced item.
There's no linking wallets and going through tedious steps to get access to your NFTs. All I needed was a Blankos: Block Party account and a Mythical Games account to start trading NFTs in the marketplace. I appreciated this as, more often than not, I've gone down the rabbit hole before I can even play a game.
On a controversial note, many argue that players do not own their NFTs because the NFTs are stored in a custodial wallet. But this makes it a lot easier for players to get into blockchain gaming, as they won't have to contend with the complexity of the blockchain. However, this does come at a security cost, as Mythical Games hold the key to your account's wallet.
Blankos: Block Party

Blankos: Block Party was a blast to play. Mythical Games took inspiration from creative platformers like Little Big Planet and Fall Guys. Blankos: Block Party is a fun mashup of the two. It's by no means a perfect game, as the cycle of game modes becomes tiresome. That said, it's the maps that shine in this game. There are a ton of creative maps that led me racing down a volcano, dungeons, golf courses, and even a jungle-like map that led me threw a giant monkey's mouth, and thats just the races.
I can hear you say well, this is all fun and all, but what are the NFTs in Blankos: Block Party. Well, it's the Blankos themselves and Blanko accessories. Blankos are small cheeky vinyl figures. They resemble Pop Funko figures and are just as numerous, making each figure feel unique, which is great as they also serve as the player's main character. Like many NFTs, they vary in quality, starting from Fair to Gem Mint.
Blankos can be leveled up and combined with others to make a unique Blanko. This also improves the value of the Blanko. Moreover, you acquire Blankos either as a reward from the Party Pass or by purchasing from the marketplace. You'll have the option to unbox them if they are new. Like real life, the figure may become more valuable in the future. As a result, a boxed Blanko maybe even more valuable.
Limited game modes but Excellent Maps
Blankos: Block Party is a fantastic little game to fire off the Mythical Games platform. It's a fun game that is sure to put smiles all around. This game is brilliant to play with friends due to its focus on multiplayer game modes. Little Big Planet excelled all the way back in 2007 thanks to the freedom given to the player to make maps and make their Sackboy's their own.
In Blankos Block Party, you are pitted against several other Blankos in a series of stages. At the end of each stage, the losers are eliminated until only a few are left. The final Blankos must fight to win the match, to get the biggest prize. There are a maximum of four stages, I think the game borrows from Fall Guys well, and matches don't feel too overcrowded.
Blankos: Block Party follows the same formula. However, I think the game suffers from a limited amount of game modes. As of now, there are only three game modes.
Shooting: This is a typical run-of-the-mill free-for-all game mode.
Race: My least favorite game mode, but only because I'm bad at it. I find races to have the game's most complex and varied maps. There are some fantastic sequences where your Blanko falls from a great height, and you must guide them through obstacles. These races
Vibes: My favorite of the three game modes. This mode challenges the player and party to collect as many vibes as possible before the timer runs out. Players can knock each other out to steal their vibes.
I believe the game modes become boring as they can often repeat through each stage. However, the map variation is what makes this game shine. That said, the Social menu allowed me to search through parties for a specific game mode. This is great as I was able to play my favorite maps. You can also add friends and form groups in this section of the menu. That said, Mythical Games are very active with the game. Recently, they released the Blowout Event, a fun non-elimination game mode that will be available to play until September 7th.
Party in the Junction Be There Or Be Square
The Junction is accessed through the social tab on the main menu and serves as a hub for you to explore and meet new Blankos or chill with your friends. This hub is crazy. The objects and weird-looking creatures remind me of an episode of Rick and Morty or Adventure Time. Like its funny to think that someone made this! I like the hub a lot as it allows you to carry out functions from the main menu in the hub. The overall vibe of the Junction fits the game well and shows off the creative capabilities of the game.
The Junction also features the Think Tank, where you can dabble in creating your own maps, which can be published to be played by other Blankos. The map creator is extensive; there is an abundance of items and pieces to use that can all be manipulated to suit your creative needs. The maps in the game all feel unique due to this. I like how you can search maps for the highest play count, ensuring the top maps rise to the top.
I called my map Brain Leak because thats how I felt making it, as it can be a bit overwhelming with all the different types of objects and categories of items to use. I could even change the time of day of the map, add a timer, change the map's game mode, and much more! Moreover, you can save up to five hundred maps to your account. Needless to say, I was very impressed with the map creator.
Mythical Games Stay True to Their Word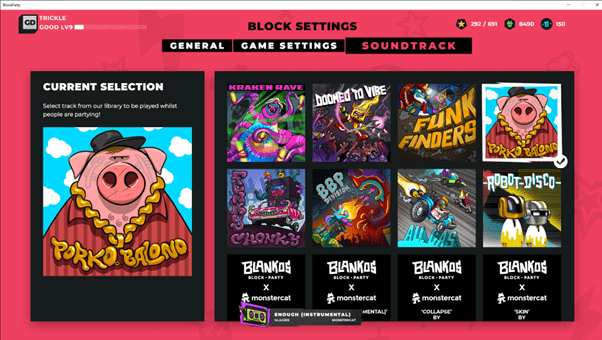 Throughout my experience with Blankos: Block Party, I had a burning question in my head. Mythical Games states on its website that they advocate a games-first approach. If a game isn't fun without NFTs, then the game won't be fun with these features. So I asked myself if I would play this game if it had no NFTs, and absolutely I would. The game fits the Mythical Games narrative; it's fun first. I'm not thinking about the worth of accessories and Blankos. I think this mindset can easily ruin a blockchain game to where it becomes a chore.
The game is only in Early Access and could shape up into an incredible game. The map creator is one of its biggest strengths. Furthermore, I love how Mythical Games hosts community competitions for the players. It's a great way to build the Blankos community and reward players for their work.
NFL: Rivals

NFL: Rivals has not yet been released on the Mythical Platform as it is still in development. The roadmap for the game states that it's planned to release sometime in 2023. The game is described as an arcade football game where the player can collect players and accessories as NFTs. The game will include all NFL teams and players in a fantasy football concept. The NFL is working directly with Mythical Games to create this project and has invested $150 million into NFL Rivals.
Not a lot is known about the game, as gameplay footage and trailers are yet to be revealed. However, the game will be free-to-play and will feature in-game rewards from playing the game. It's also possible to earn greater rewards from competing in exclusive tournaments. The website states that players will be able to level up their players, so I can imagine seeing a similar scenario to Blankos: Block Party, where players level their characters to make them more valuable and useful in gameplay.
Interestingly snippets of NFTs have been revealed on Twitter by the official NFL: Rivals account in the lead-up to the Rarity League drop. An exclusive drop of a limited collection of 3D helmets for the game. 2,500 NFTs will be released for each of the 32 teams in the NFL. However, you'll need to drop 0.14 ETH to get access to one of these drops. Thats a hefty price for a helmet, for a game thats not even out yet.
NFL: Rivals Got Me Spooked
Yes, these are the first to drop and could become extremely valuable. However, the lack of NFL: Rivals gameplay footage has got me spooked. I've been in the gaming industry long enough not to count all your eggs before they've hatched. Sports game series such as FIFA and Madden are notorious for being a quick cash grab within the gaming industry.
Gamers, including myself, know to stay away from these games as they are known to be plagued with hundreds of bugs, bad graphics, and plagued with microtransactions. Yet people burn fifty dollars on these games yearly to receive only a game with fewer features and more bugs than the last. So I can easily see NFL making a ton of money from NFL Rivals.
A Microtansactional Horror Story
That said, a blockchain sports game will put value and ownership into the player's hand. FIFA is a great example but a terrible game for its laughable microtransactions. I've steered clear from these games and witnessed how bad microtransactions can be. I used to work at a hotel, and I would make small talk with one of the breakfast chefs, we got on to discussing video games, and my ears perked up.
We had a good old chat about Warzone and PUBG. He then told me that he loves FIFA and enjoys playing it competitively, but I was amazed at what he said next. So he occasionally spent money on FIFA packs, but his friend would spend hundreds on these packs. I felt sick thinking about grinding hours at a hotel running food in the summer's heat. Only to waste it all on FIFA packs and nothing to show other than some little footie boots and a new t-shirt.
So I must thank Mythical Games for putting the value back into the player's hands. At least you can sell and trade items rather than throw all your money and soul away to the big baddies. I may be a bit cynical, but companies such as EA have burned the gaming community. It's scary to see NFTs floating around that are worth hundreds of dollars.
All purchases in blockchain games should be carefully thought out. You should be of the mindset that the money you spend is gone. This way, although this is possible, you won't be clouded by the dream of making thousands. Every game has its lifespan, whether that's long and prosperous or short but sweet. A game will inevitably lose its popularity, and the value of items will decrease. Crypto is also highly volatile, meaning that the value of NFTs can fluctuate depending on the price of the underlying cryptocurrency.
Mythical Games on a Better Note
Despite the scare, I think NFL: Rivals could be a success if Mythical Games stays true to its word. I think if the gameplay is good and separates itself from the crude sports games as of late, Mythical Games and the NFL are on to a winner. The blockchain not only gives ownership to the player's items but also brings the community together. I see a big opportunity for community tournaments and competitions following real-life events.
Nitro Nation: World Tour Huge Blockchain Potential

If there wasn't much on NFL: Rivals, then there's little info on Creative Mobile's Nitro Nation: World Tour. However, we can deduce from Creative Mobile's Nitro Nation: Drag & Shift mobile game that Nitro Nation: World Tour will include many of the same features. Cars as NFTs would work extremely well for a blockchain game. As they can be upgraded with parts to increase their value. Furthermore, I could totally see a similar situation to Blankos Block Party, where artists create cosmetic designs for a car and then sold on the marketplace.
This all sounds like good stuff. I was an old fanboy of the Need For Speed games as a 2,000s kid. I loved the first four games, with Need For Speed: Carbon as my favorite. However, I fell out of love with the series when the developers began restricting the number of cosmetic items for each car. I enjoyed customizing my car more than the actual races and could spend hours creating crazy, whacky designs. My friend and I had a lot of fun racing good and evil-themed Cameros. The refore, I can see a market filled with car parts, vinyl stickers, and all kinds of interesting NFTs to be a huge success.
The NFL: Rivals website states that players will be able to purchase NFL players and level them up. Blankos also include a leveling and mashup system to improve the value of your blanko. So you can bet your bottom dollar that Nitro Nation: World Tour will feature a variety of grades for each car. I can imagine seeing a rusted variant of a Ford Fiesta although (speaking from experience, I wouldn't buy one) and a pristine variant fresh from the blockchain.
Nitro Nation Another Deleted App
So I took out some time to play Nitro Nation to get a feel for what to expect with the upcoming Nitro Nation: World Tour. While I don't think it's fair to judge a game that hasn't come out yet. I am somewhat worried from my experience with this pay-to-win microtransaction plague game. Nitro Nation is a drag-and-drifts mobile racing game that is mind-numbingly boring. It's basically one big quick-time event where you have to shift gears at the optimal time. However, it doesn't really make a difference if you mess up a few gears.
If Mythical Games states that they are games-first, then Nitro Nation: World Tour is going to need a mega overhaul. That said, I could totally see people buying cars for the game, as Nitro Nation has over 50 million downloads on mobile, and the game preys on players frequently throughout their experience, offering them deals on "high performance" cars.
This is a shame, as I can see the potential for a blockchain racing game. Mythical Games describes the racing game on their website:
"Customise and upgrade your car, then race against other players for the chance to win NFT ownership rights for your rival's Car!"
Epic Spell Wars: Magic Fight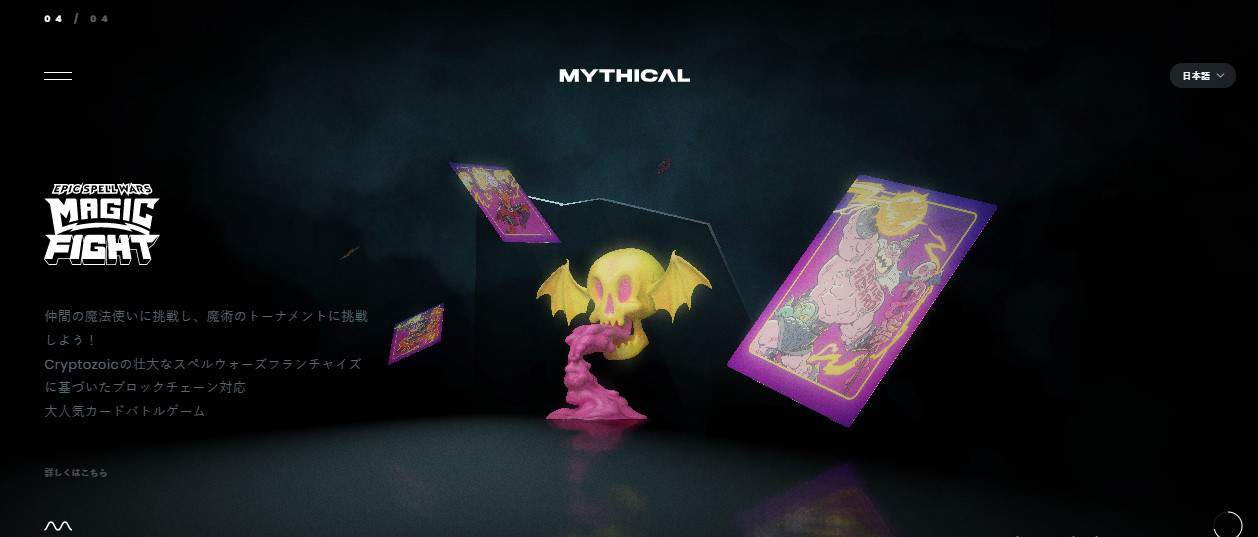 Epic Spell Wars: Magic Fight is the fourth game projected to land on the Mythical Games platform in 2023. NFTs and TCGs are a match made in heaven. The high replayability of TCG and card collecting synergizes well with a blockchain. TCG has already significantly impacted blockchain gaming, with games such as Gods Unchained and Splinterlands fostering a growing community.
Trading card games have been around for years, with many in it just for the thrill of card collecting rather than playing the game. TCGs like Hearthstone might keep their popularity as long as Blizzard continues to release new solo adventures and game modes. However, web3-based TCGs will dominate the market in the future. If a player is enjoying a digital TCG, they may be willing to part with their money for some extra card packs. However, if those cards have value and a finite amount floating around the blockchain, TCG fans will go wild.
Epic Spell Wars: Magic Fight already has a head start being a popular tabletop and TCG game by Cryptozoic. Epic Spell Wars has a unique cartoonish Day of the Dead style artwork and explodes with color. The cards and boards don't only look the part, but the gameplay is solid, creating a cult fanbase that would definitely seep into the upcoming blockchain game.
In Epic Spell Wars, each player chooses an outlandish wizard and fights to the death by unleashing crazy spells and support from treasures. There are a wide variety of whacky wizards, from sentient wands, magical cats, a princess riding a unicorn to a magician who steals bums… You what! The diverse and eccentric characters, along with assortments of treasures and spell cards, would do well as NFTs.
There is very little information regarding Epic Spell Wars: Magic Fight. However, a huge backlog of Epic Spell Wars packs and games offers insight into the upcoming blockchain game.
FAQs
Question: Why Did Mythical Games Create dGoods?
Answer: When developing Blankos: Block Party Mythical Games wanted to create a blockchain game that appealed to a mass market. The standard from Ethereum's ERC-721 token did not meet Mythical Games requirements. So they created dGoods an open source standard for visually representing NFTs on the EOSIO blockchain first. This allows for different types of digital items to be represented in wallets, such as music and art.
Question: What is EOS Coin?
Answer: EOS coin is the native token of the decentralized EOSIO blockchain. It's the network on which the Mythical Games platform is built.
Question: How do you Purchase NFTs on the Mythical Marketplace?
Answer: All NFTs from games based on the Mythical platform can be bought and sold in the Mythical Marketplace, for USD or via crypto transfer from an Uphold wallet. Transferring funds from the Mythical Marketplace to Uphold is the only way to withdraw your money. Note that Uphold charges for withdrawing and transferring funds.
A Lucrative Future for Mythical Games
In conclusion, Mythical Games has huge potential to lead the way in web3 gaming. I love their games-first approach, evident from my fun experience with Blankos: Block Party. However, I remain cautious of upcoming games on the platform. An NFL game and mobile racing game with a past of plague microtransactions have got me a bit worried for the future. Although Epic Spell Wars: Magic Fight seems to have a lot of potential, being a prominent tabletop and TCG game.
Ultimately, I think it will get harder for gamers to experience web3 gaming as more NFT and blockchain-based games emerge. Mythical Games will be able to help players easily trade NFTs between games and bypass this problem. They're also in the mindset of a play-to-earn model; however, will it be accessible for players or just a mind-numbing grind remains to be seen.
Blankos: Block Party has me frequently returning to the game for the fun multiplayer gameplay and infinite maps. Rather than coming back hoping to make some extra cash, Nitro Nation on mobile had me running for the hills due to its boring gameplay. Although Nitro Nations: World Tour may significantly update the gameplay, I remain skeptical, and as a result, I think a blockchain game cannot survive on the promise of high-value NFTs alone and must nail the heart of any game; the gameplay!
Looking for more interesting readings? Check out: