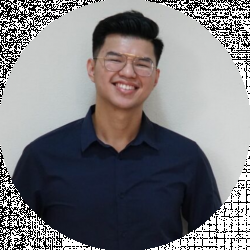 Latest posts by Matthew Du
(see all)
I'm always looking for new games that might garner the same level of popularity as Axie Infinity once did. To find a project like that, I look for projects with a proven game developer, a solid road map that has, so far, been followed, and a growing player base that shows support for the project in question. 
When looking at projects without gameplay videos, the next best you could do is look at the developer to see if they have any track record of success.
We do precisely that in this article and more. 
Let's talk about Legendary: Heroes Unchained, N3twork's up-and-coming P2E game set to have its early access launch in the first quarter of 2023.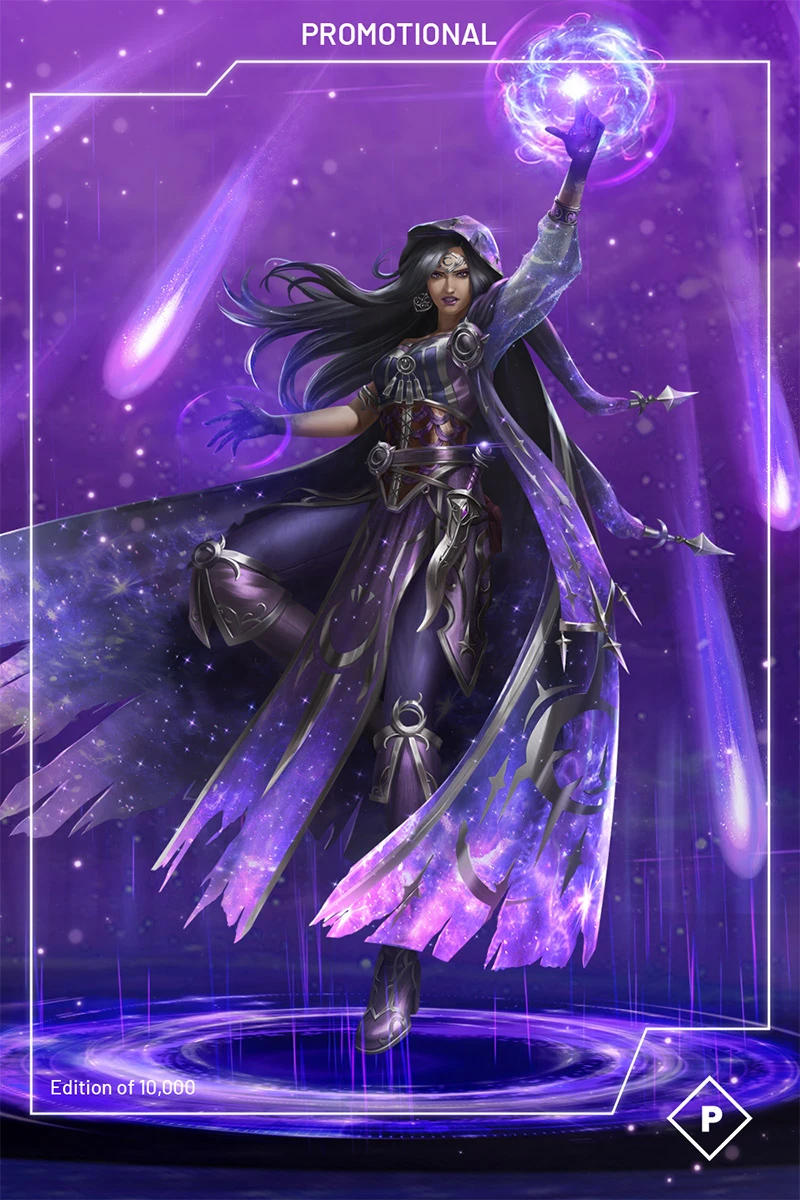 Bottom Line Up Front
Legendary: Heroes Unchained is an up-and-coming collectible card game from N3TWORK Studios. Although yet to be released, many unique features, such as hero evolution and tuning, have been included in this game to separate it from other RPGs.
Given the secrecy of the development studio regarding many game mechanics, it is challenging to call whether this game will be a blockbuster success. 
That said, N3TWORK studios' star-studded team all have experience in developing successful games. That alone makes LHU worthy to place on anyone's watchlist. 
What is Legendary: Heroes Unchained?
Legendary: Heroes Unchained is the hero-collector collective card RPG built specifically by N3TWORK Studios for the blockchain. From the whitepaper, the game describes how you may use your hero to explore dungeons, dominate in PvP, and join Guild quests to earn on-chain assets. 
The game aims to be a free-world MMORPG, which explains the multiple years it took to develop and launch. The project focuses on training heroes and raising armies while getting excellent items and power-ups. 
At the core of the game are its Heroes. The first and only NFTs available for the game, Heroes, are designed with long-term utility and a long arc of player progression that will level up and help the characters with power scaling. 
Legendary: Heroes Unchained, also often called LHU, offers all these features on the blockchain, allowing you to truly own and utilize your hard-earned assets. The Heroes you own and level up can be taken off the gaming platform and listed on marketplaces to trade or sell. This increases their intrinsic value and has become a genuine revenue stream for some businesses. 
Built on the Unity game engine by a team of highly experienced game developers and engineers, the game is set to launch for web browsers in 2023 but is also scheduled to release on iOS, Android, Mac, and PC. 
Legendary: Heroes Unchained History
On September 2021, Legendary: Heroes Unchained was announced for pre-registration. This included access to exclusive NFT rewards for early registrants.
A year later, LHU opened its Discord gates. This was not only the first time that interested players would be able to interact with one another, but it also came with free NFT heroes for their first 10,000 Discord members.
To generate interest, the LHU team is having a pre-sale of Founder's Edition NFT Heroes this coming November 2022 and a dungeon-crawling minigame already playable on Discord to generate interest. 
Not yet released at the time of this writing, but LHU has also said that they'll soon be releasing an allowlist for their upcoming Founder's Drops NFTs. Participation in the Discord server and external social media channels will serve as requirements for being included in the allowlist. 
Under the Hood of N3TWORK Studios, we have N3TWORK Inc – the all-star game developers behind the sensational Puzzle RPG, Legendary: Game of Heroes, with over 8+ million downloads across Google Play and the App Store. 
The first quarter of 2023 is the scheduled release of Early Access for those on the allowlist. You could check out their website at legendaryheroesunchained.com for more information.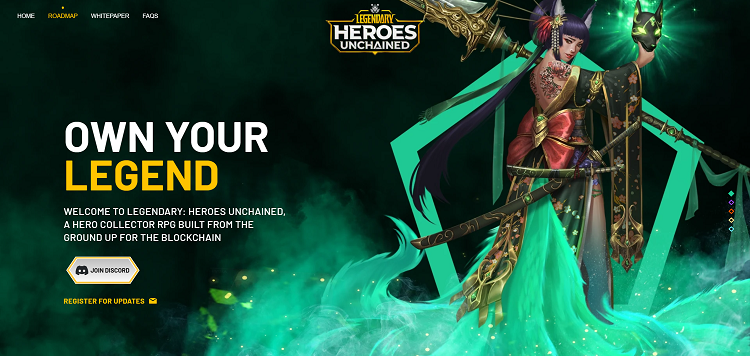 How Does Legendary: Heroes Unchained Work?
As I mentioned, LHU has yet to discuss its gameplay mechanics and modes. Yet, they have repeatedly said that their priorities remain to build a minimum viable product ready to be shipped out for early access gameplay. 
While it will be primarily an adventure game, specific game modes have already been announced, including:
PvE Dungeons

PvP Arenas

Guilds and Guild Events

GvG Modes,

GvE Environments
These are all commonplace and expected game modes from an MMORPG (think Lost Ark). The development team has mentioned that they'll be adding on more game features later on: with things like fishing, crafting, alt characters, mounts, and pets all as possibilities for future developments in the game. 
I'm more excited about how N3TWORK has alluded that LHU may allow building levels and mods within the environment, a feature that's made possible by the complete ownership provided by the blockchain. 
By ultimately owning the heroes, gear, and land, players can mold the environment how they see fit. This means making new experiences that elevate current gameplay. By making mods, one-off maps, or even full-on campaigns and game modes reminiscent of DOTA 2's origins, the aspiring developer is incentivized to create and build, with the knowledge that their property is theirs as verified by the blockchain. 
Hero System and Battle Engine
We may not have seen actual gameplay, but their whitepaper covers a lot of how they envision their Hero System and Battle Engine to turn out. 
Here are some key points that I think separate LHU from the rest of the existing MMOs:
Evolution
The whitepaper outlines a mechanic that closely resembles that of Pokemon. From the whitepaper, the developers have outlined that the Rarity Trait will determine evolution tiers. When minted, all heroes begin at Evolution Tier I. As the players invest time and resources, they progress through the Evolution Tiers, level up their heroes, and gain more power. 
This, of course, is a mechanic entirely different from leveling. It's similar to Pokemon in that each Evolution tier has a maximum level cap which can be changed as you progress along the story.
Tuning
Power scaling is an issue that a lot of games face. 
One example that Legendary Heroes Unchained should take a look at is Prey, where you start with minimal weapons and abilities, with the main enemies being way more powerful than you at the start. You can't win direct fights early on, so you have to focus on many auto turrets or hyper-focused attacks. By the end of the game, however, you're wiping the floor with your opponents. 
This becomes an even more significant issue when NFT Heroes introduce immutable traits such as stats, skills, and other properties. When these traits are inflexible, there is a high chance that later heroes become much more potent at base levels than their predecessors. 
LHU attempts to solve this by deriving the NFT's stats, skills, and other properties from immutable traits. This way, if any game-breaking bugs or unexpected interactions come up that alter the game's balance, then the developers can come in on the back end and fine-tune whatever needs fixing. 
Until the game is released, there's really no way for us to know the formulas for these attribute derivations, but this is an exciting way to create a fair and balanced gaming environment without sacrificing the immutable attributes that make the heroes 1 of 1.
It's an exciting workaround for power scaling and a massive plus for LHU. 
The Energy Multiplier
The Energy Multiplies is a part of the Battle Engine and a unique take on MMOs that incentivize players to participate in the ecosystem without a significant time investment. 
Essentially, each round of combat will use at least one Energy. You can, however, opt to use more, and the multiplier multiplies your hero's damage output for that round. Provided that there's a finite amount of Energy, you can quickly get through battles, play, and earn resources, even if you don't have much time to spend on the game. 
This is far different from other MMORPGs, given that most other games are designed for a heavy time investment. Games like TERA, GW2, and Blade are all beautifully made but hard to break into. World of Warcraft required a HUGE GRIND to get to the max level, though most modern MMORPGs have toned it down over the last couple of years.
N3TWORK looks to make sure that you can enjoy the game even without the extensive time investment or, as gamers would generally call it, the "grind."
Discussing Tokenomics
The whitepaper highlights using two coins: $LHU with a fixed supply and Health Potion with a circulating supply. 
$LHU is a fixed supply token serving as the in-game currency whose price will be determined by the market on the exchange. No token cap has been released yet, but the developers have mentioned that gaining $LHU will be marginally more difficult than Health Potions. 
They will initially be distributed primarily as rewards to top-performing players in Events and Tournaments. They could be used to increase hero skill levels, purchase NFTs, or increase a hero's, Evolution tier.
Pretty standard stuff.
Health Potion is interesting in that its primary purpose is to lengthen play sessions and take down particularly tricky PvE situations by acting as a Healthy Potion. When a hero is below 100% HP, they will naturally gain health over time. Alternatively, a player may also spend Health Potion tokens to increase/restore a hero's health. 
Getting Started with Heroes Unchained
There's not much you can do on LHU at the moment, but to give you the best probability of gaining Early Access and getting ahead of prospective LHU gamers, here's what you could do: 
1) Playing The Dungeon Crawler Minigame
To generate traffic and build their community, N3TWORK launched a dungeon crawler minigame to create interest and get people to invest their time into the game's ecosystem.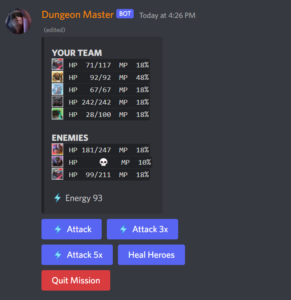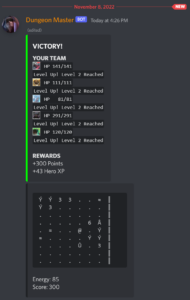 The minigame's purpose is to create a list for the Founder's Edition NFT Mint and generate traction. Once a dungeon run is completed, your points will serve as the score to be posted on the day's leaderboard. The leaderboards will determine your number in the upcoming Founder's NFT Mints.
I could go on and on about the different facets of the dungeon crawler – but wouldn't it be better to instead read it straight off the whitepaper?
This is an exciting way to generate interest and market the game. I haven't seen any other developer release minigames to generate hype for the game, so it's interesting to see how this will work out for them. Then again, not many developers also announce their game launch a full YEAR AND A HALF before early access comes out. 
Aside from this, you could also become eligible by participating heavily in community events, Twitter raids, and more. LHU also has promotional Hero NFTs available on their Discord server, so that's an extra incentive to join in on the launch. 
2) Getting $LHU
$LHU is the fixed supply token that will serve as the in-game currency for LHU. Getting LHU requires you to participate in the game and discord server before release. You could earn $LHU as a reward for performing well in Events and Tournaments.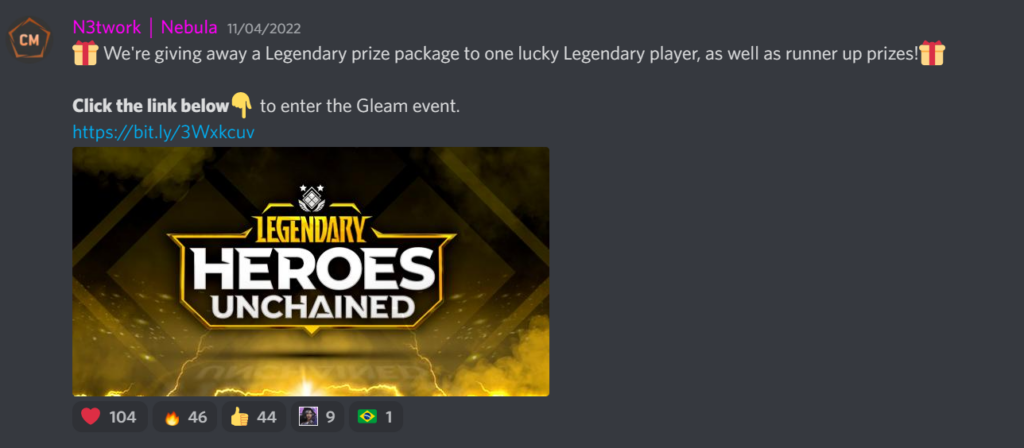 Your participation will not be in vain, as it preps you heavily for the game's Early Access release. The developers mentioned that you could spend $LHU for NFTs, hero Skill Levels, or Evolution Tiers.
If you're one of the first adopters of the game, it wouldn't be too far-fetched to claim that during these initial months, supply will far outweigh coin demand – which means that you could purchase NFTs and even LHU at lower costs. 
Ultimately, obtaining any amount of $LHU prior to the game's release should prepare you well for launch day. 
Pros of Legendary: Heroes Unchained
Development is Focused on the Experience
One cool thing that the developers have hinted at is that they're looking to have modding become a core mechanic of the game. Community integration is at the heart and soul of the blockchain, and player ownership is the entire reason the developers plan to build this project on the blockchain. 
The developers refer to the game as more of a Play and Own Game – where they focus primarily on building and delivering a fun and immersive gameplay experience rather than one where player profits are the priority.
This is an interesting take given that other blockchain games market themselves as Play To Earn, where individuals play a game with the primary goal of increasing the supply of assets in the hope of selling them off for a profit. Play and Own, on the other hand, is a system where players might be able to sell assets for a profit. Still, the priority, first and foremost, is to create a genuinely entertaining gaming experience. 
Early Investors have Historically Seen Great ROI
The blockchain gaming space is new and often plagued by growth challenges. Despite that, investors keep pouring money into the growing industry. This year alone, the total amount for this year's investments is expected to reach $10.2 billion compared to the $4 billion total of the entire 2021. 
Major firms remain bullish on the GameFi industry, and for a good reason, as historically, early investors have seen a great return on their investment. 
According to reports, the use of blockchain-based games has increased by more than 2,000% in the past year.
With LHU being a significant gaming studio's next massive project, who's to say that they won't experience the same level of success?
N3TWORK Studios Flagship Game
Legendary: Heroes Unchained is set to be N3TWORK Studios' flagship game. The team has managed to raise $46 million in Series A funding led by Griffin Gaming Partners, alongside Kleiner Perkins, Korean Investment Partners, Galaxy Interactive, Floodgate, and LLL Capital, as highlighted in a recent press release.
The money will go into developing the studio's first Web 3 titles, Triumph, and LHU. Of course, they're building on the success of their massively viral mobile game: Legendary: Game of Heroes. 
With LHU being the flagship game of a successful gaming studio comes with its own set of perks: community support. 
N3TWORK studios already have over 65,000 newsletter signups for announcements on LHU. I'm sure there is a lot of overlap between LHU and N3TWORK's other hit game, Legendary: Game of Heroes. With over 7+ million downloads across Apple and Android on Legendary: Game Of Heroes, their community support is bound to grow.  
Cons of Legendary: Heroes Unchained
No Partnership with an NFT Marketplace
Sure, you could buy and sell NFTs from other players on their N3TWORK marketplace powered by Forte. For those of you that don't know, Forte is a blockchain tech infrastructure company that enables game developers to leverage blockchain technology to introduce player-to-player economies that act interoperably across blockchains. 
Cool, but it's not a marketplace. 
Sure, N3TWORK could build its marketplaces but having a partnership with a third-party platform is not only more feasible, but it could also reduce upfront costs, offer access to a more extensive existing customer base, and receive support for its marketing, legal, and technical services.
For N3TWORK, an exciting collaboration for them would be with streamlined marketplaces such as OpenSea and Raible so that they could host auctions and fixed-price sales for a variety of their NFTs.
The Actual Game has not been Released
The other con about Legendary: Heroes Unchained is that there's no actual game yet. Set for release in the first quarter of 2023, the early access release date could easily be pushed back, given that no gameplay teasers have been released yet on any of LHU's social media. 
The game is set for open access in the 4th quarter of 2023. 
This is a massive con from a gamer's perspective, but if you're someone looking to profit from the game, this serves as an opportunity to get in early and start building your LHU portfolio. 
In the meantime, perhaps you could check out their dungeon crawler?
Alternatives to Legendary: Heroes Unchained
KeplerHomes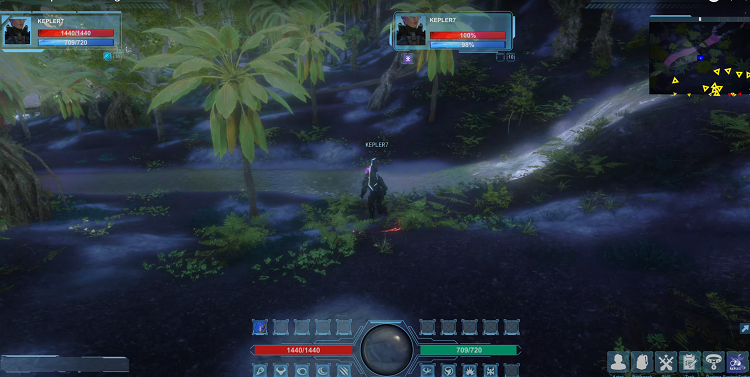 Set in the distant feature of planet Earth, KeplerHomes is a blockchain-based MMORPG aimed at building an open-world gaming experience based on universe exploration. The game is set to take place in different styles of maps in a high-freedom sandbox setting.
Only in Alpha but with over 1.5 thousand daily users, there is genuine interest coming from the crypto community upon the game's official release.
Based on interoperable blockchain technology, the game is also available on different networks, including: Ethereum, Solana, Polygon, Avalanche, BSC, and so on.
DekaronG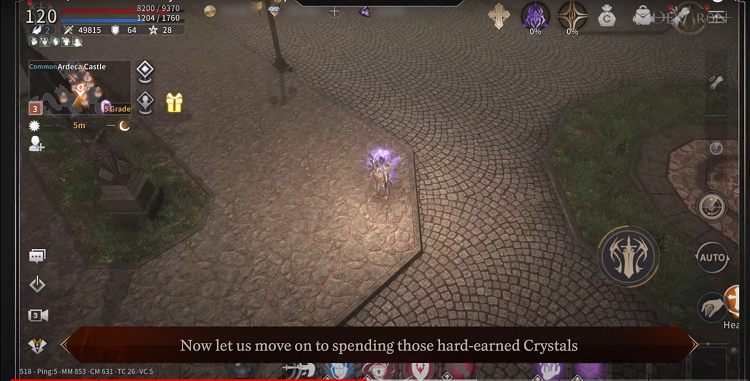 DekaronG is another Adventure MMORPG with over 1,500 daily users and counting. It's fast, flashy, and entertaining. If you've played games like Lost Ark and enjoy characteristics of many Eastern MMORPGs, such as equipment destruction on high-level upgrading, then you should take a look at this game.
I especially admire the DekaronG developers' involvement and dedication in creating player guides on their social media channels. The videos are a tangible effort on the studio's part and show their dedication to creating an enjoyable user experience where players maximize everything the game offers.
Gods Unchained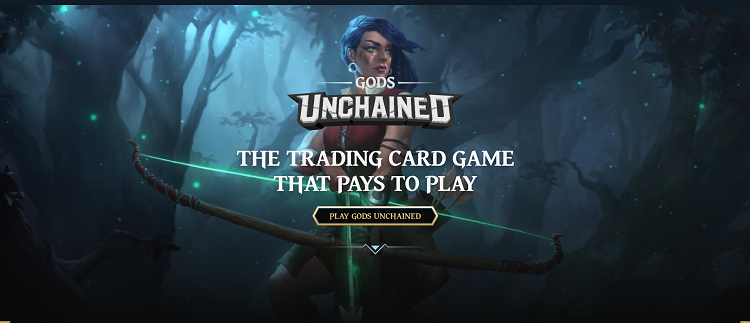 If you're looking for a similar card-collector game (though without the MMORPG/dungeon-crawler vibe), look no further than Gods Unchained.
Gods Unchained is the hottest trading card game on the blockchain right now, with gameplay similar to that of Hearthstone. Interestingly, not all cards you own are NFT assets. This fact makes the game free-to-play, lowers the barrier to entry, and gets more people excited about playing.
Even if you're not into the TCG genre, Gods Unchained is a game you should at least take a look at.
FAQs
Question: Who Owns Legendary: Game of Heroes?
Answer: Legendary: Game of Heroes is under development by N3TWORK Studios, a relatively new company whose current mission is to build genre-defining gaming experiences on the blockchain.
With experience from some of the most prominent names in the gaming industry and a successful mobile game in Legendary: Game of Heroes, N3TWORK Studios is a production studio to be reckoned with. 
Question: What Platforms will Legendary: Heroes Unchained be on?
Answer: Though primarily available on iOS and Android, MAC and PC versions of the game will also be made available over time. However, development is still underway for all platforms. 
Question: Is Legendary: Heroes Unchained the Same as Legendary: Game of Heroes?
Answer: While heroes remain the core of both games, the gameplay is different. The battle mechanics, attributes, and in-game interactions will all be other. While the development team has alluded in their discord server that there may be some integration between the two, nothing has been cemented yet. 
Conclusion
Microtransactions have always been a core component of MMRPGS for the longest time. It's what's allowed thousands of gamers to make a living off this gaming genre. The blockchain comes in and offers security that was previously unavailable. 
One of the biggest things to look out for in this game is the pedigree of the involved developers. They come from some of the biggest names in the industry, including EA, Disney, Zynga, Activision, and more. 
That alone is enough to ensure that we should keep an eye out for this game. 
With the Blockchain integration into games like LHU, who knows where the evolution of MMORPGs will go next?